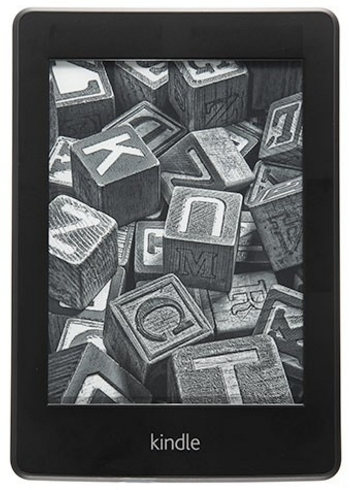 One of the unique features with E Ink ebook readers is the fact that they can display an image on the screen while the device is turned off without consuming battery power.
It's surprising how under-utilized this feature is. But then again considering how many people keep their ereader in a cover all the time, do screensaver images really matter?
The term screensaver doesn't really make sense in this instance but that's what a lot of people still call it. Others call it a sleep screen or lockscreen image.
Regardless of what term you use, all refer to the same thing: the image that displays on the screen while the device is turned off or in sleep mode.
Some ebook readers show random images on the sleep screen, some show book covers, some show advertisements, but only a few allow users to set custom screensavers.
Amazon uses the lockscreen as a source for free ad-space. Every Kindle comes with advertisements on the lockscreen, which Amazon calls Special Offers, unless you pay an extra $20 to remove them or get the model without ads.
Custom screensavers are really important to some folks. It's surprising how much trouble some people will go through to jailbreak their Kindle just to use the screensavers hack.
Personally I really like how Kobo ereaders display the cover of the book that you're currently reading on the sleep screen. That makes a lot more sense than showing random images of pens, pencils and block letters like Amazon does (still better than ads, though).
So what do you think? Are custom screensavers an important feature on ebook readers or not?