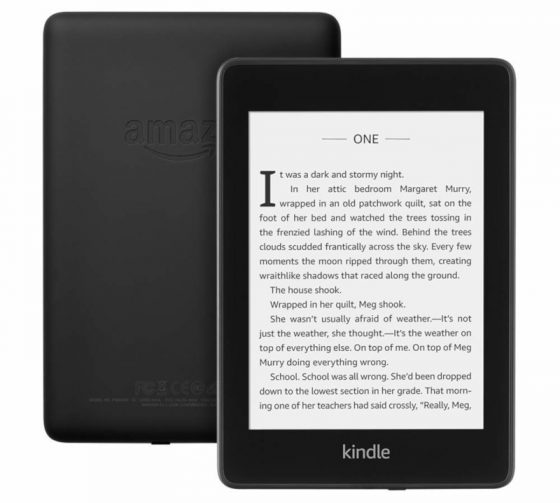 There have been a lot of people asking about "Special Offers" over on the product page for the Kindle Paperwhite 4, so here's an explanation about how Special Offers work and how to get rid of them.
All Kindle models (except the 4G LTE wireless versions) have the option to purchase a version with Special Offers or a version without Special Offers.
Basically, "Special Offers" is just a marketing term that Amazon made up to describe advertisements.
Kindles with Special Offers have advertisement on the lockscreen and on the homescreen.
The ads do not appear while reading in books, but every time you go to the homescreen there's a banner ad at the bottom of the page, and every single time you turn off your Kindle there's an advertisement on the sleep screen (mostly for romance books, it seems).
The way it works is you're essentially paying $20 less for Kindles with these ads; the non-ad Kindles always cost $20 more, regardless of model.
To avoid the ads, you either have to pay $20 extra to get a Kindle without Special Offers, or if you already have an ad-supported model you can pay Amazon $20 to permanently remove the ads (or you can complain to customer support about them and they'll sometimes remove them for free).
To remove the ads on a Kindle with Special Offers, simply go to the Manage Your Content and Devices page at Amazon, then select the Devices tab, then locate your Kindle model from the list and hit the Action button, and from there you can click the Edit link under the Special Offers section to unsubscribe by paying $20.
The most annoying thing about having a Kindle with Special Offers is it requires you to swipe the screen upon waking your Kindle before you can read, even if you spent $65 on Amazon's premium leather cover with the so-called auto-wake feature.
I find this the single most annoying thing about Kindles, far more annoying than the ads themselves—it's just a pointless swipe screen that forces you to stare at an ad for 5 seconds before the Kindle turns on.
Personally, I think Kindles with Special Offers need to be discontinued, but it's something that Amazon has been doing since 2011 so they're unlikely to quit anytime soon. It would be better if they just had the option to turn on and off lockscreen recommendations in settings instead of forcing ads on every Kindle owner that doesn't realize they need to spend $20 more for a version without Special Offers.