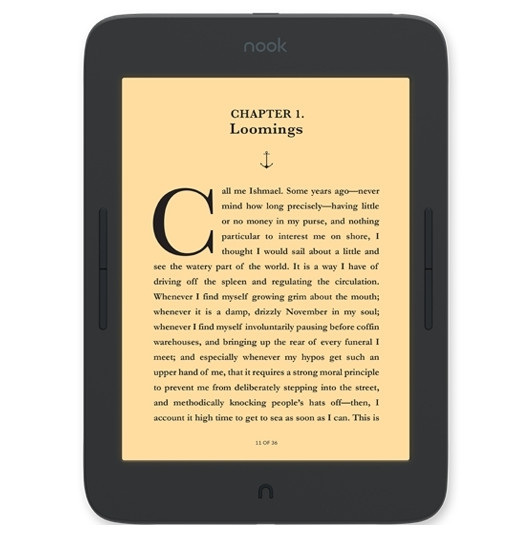 Barnes and Noble has the Nook Glowlight Plus on sale again, and this time it's marked down to its lowest price ever, even $10 lower than their Black Friday deal.
At $159 the Nook Glowlight Plus is one of the least expensive mid-size ebook readers on the market.
The Glowlight Plus is the first Nook to step up to a larger 7.8-inch E Ink screen.
Plus it has page buttons, a color-adjusting frontlight, and it's waterproof.
Like other Nooks, it supports ePub and PDF formats. The software is based on Android and you can install apps if you know what you're doing with ADB, but it's not really very good for that.
As noted in the Nook Glowlight Plus review, I had some problems with the Nook personally but others say it's great and it has a 4.1-star rating from customer reviews on Barnes and Noble's website, which is saying something considering the very similar Glowlight 3 has a 2.9-star rating on B&N's website.