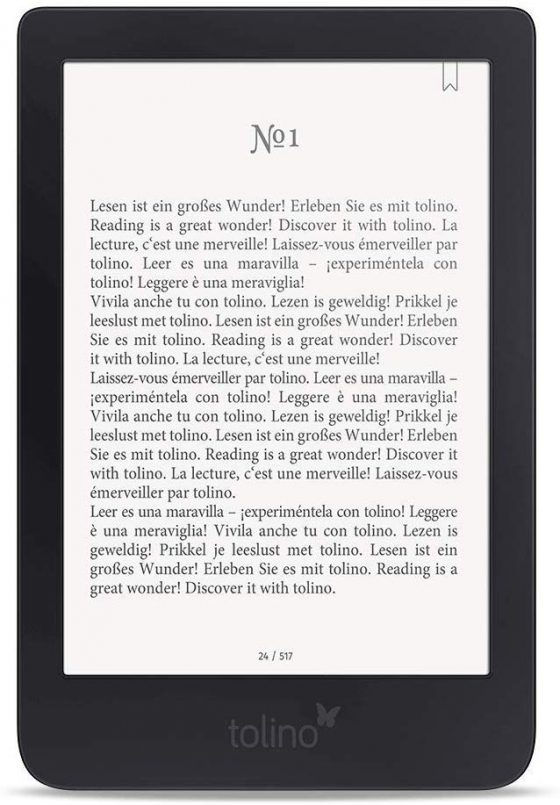 Generally Tolino's ebook readers aren't sold in the US, but now Amazon has started selling the Tolino Shine 3 through their Amazon Global UK store with shipping to the US, which isn't something I've seen them do with any other models.
The Tolino Shine 3 is currently available for $134.10, plus $6.95 for shipping.
Hardware-wise, it's exactly the same as the Kobo Clara HD.
Tolino's current lineup of ebook readers are all Kobo clones, except their software is based on an old version of Android instead using Kobo's ebook software.
The Kobo Clara HD sells for $119 with free shipping so there's really not much of a reason to choose the Tolino Shine 3 unless you prefer Tolino's software over Kobo's.
Tolino's software is reportedly more basic, but like Kobo it supports ePub, PDF, and TXT formats, including Adobe DRM. Obviously the built-in store won't work in the US but there's always sideloading.
The Tolino Shine 3 has a 6-inch E Ink Carta screen with 300 ppi. It has a frontlight with adjustable color temperature and it has 8GB of internal storage space.
The Tolino Shine 3 was released in fall 2018, a few months after the Clara HD was first released.