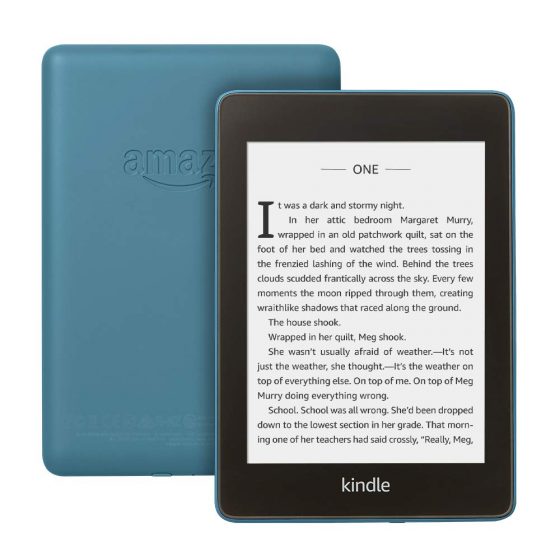 Amazon has rolled out another round of Kindle deals to start off 2020.
This is the first set of Kindle sales since the holiday shopping season, and the prices on the Kindle and Kindle Paperwhite are as low as their Black Friday and Cyber Monday sales.
Amazon has some of their official Kindle covers on sale for the Kindle and Kindle Paperwhite as well.
Unfortunately the Kindle Oasis isn't on sale this time around, and neither are its covers.
The Kindle Paperwhite is marked down to $84.99 for the 8GB model and the entry-level Kindle is marked down to $59.99. Both match the lowest prices ever for these particular models.
They're currently selling the Paperwhite new for $25 less than they are selling refurbished Paperwhites for.
Check out this Kindle lineup comparison if you're not sure which model to choose.
Here's the full list of Kindle deals:
Kindle Sales
Kindle – $59.99 ($30 off)
Kindle Paperwhite 4 – $84.99 ($45 off) 8GB model
Kindle Paperwhite 4 – $109.99 ($50 off) 32GB model
Kindle Paperwhite 4 – $199.99 ($50 off) 32GB model with 4G LTE
Kids Kindle – $79.99 ($30 off)
Kindle Covers on Sale
Kindle Fabric Cover – $24.99 (17% off) – (2019 Kindle)
Kindle Paperwhite Leather Cover – $31.99 (20% off)
Kindle Paperwhite Fabric Cover – $24.99 (17% off)
Other Kindle Deals
Get 5%-20% off Kindle Unlimited subscriptions
Kindle Paperwhite Essentials Bundle – $124.99 ($64.98 off)
Kindle Essentials Bundle – $94.99 ($44.98 off)
Kindle Voyage – $84.99 refurbished at Woot