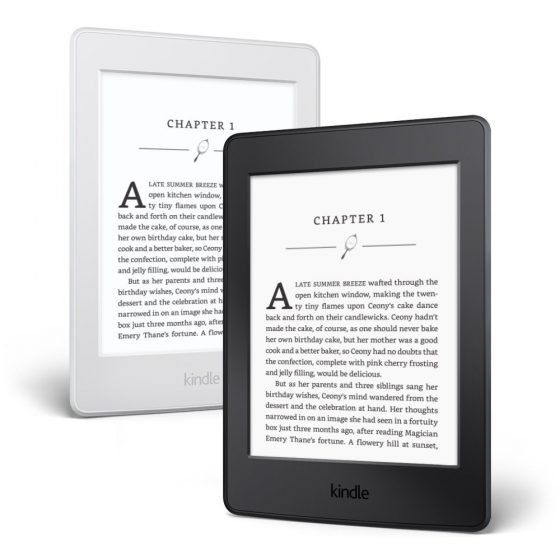 Amazon's latest Kindle say has ended, but if you're in the mood for a good Kindle deal, Woot is selling the Kindle Paperwhite 3 for $59 again.
They've been doing these $59 Paperwhite sales off and on lately. This one looks like it's going to be around for awhile, as they've set the time period for the deal at 1 month and the quantity limit is set at a whopping 100 per customer!
They're selling both the black and white versions of the Kindle Paperwhite.
Like most Woot Kindle deals, these are listed as refurbished and they come with a 90-day Woot warranty.
Most people report them being in like new condition so if want a cheap Kindle these are one of the best options.
While the Kindle Paperwhite 3 is the previous generation Paperwhite model, it's still a step up from the entry-level Kindle that Amazon currently sells for $89 since the Paperwhite has a higher-resolution screen.
The Kindle Paperwhite 4 adds twice the storage space, with the option for 32GB, and it's also waterproof with a flush front screen and it supports Audible audiobooks. But otherwise it's largely the same as the Paperwhite 3.
The Kindle Paperwhite 3 used to sell for $119 new so being able to get one refurbished for half the price is a pretty good deal if you don't care about the added features on the newer model.