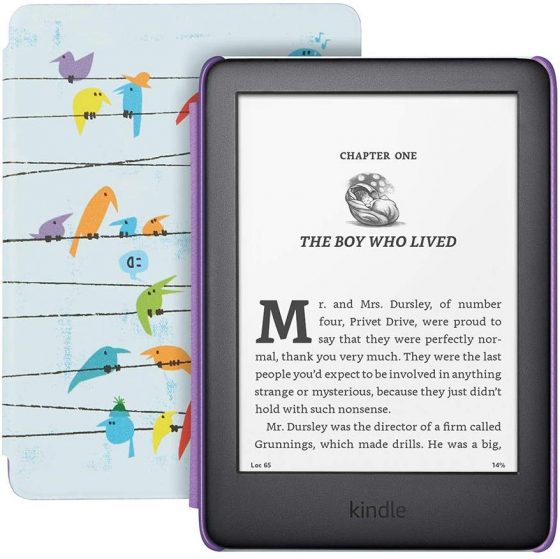 One detail that I somehow missed with the Kindle Kids Edition review until someone pointed it out is the fact that the Kids Kindle has more storage space than the entry-level Kindle.
In the review I stated that both have the same exact hardware, but it turns out there is one difference: the Kids Kindle has 8GB of storage space, whereas the regular Kindle has 4GB.
So add another advantage to the Kids Kindle with double the storage space.
Actually it's more than double because the entry-level Kindle has about 2.5GB usable and the Kids Kindle has about 6GB.
The Kids Kindle was already a better value than the regular Kindle because of the upgraded 2-year warranty, the included cover, and the fact that it doesn't have ads, which cost an extra $20 to remove on the entry-level Kindle.
It's an even better value if you need the extra storage space.
The regular price of the entry-level Kindle is $89, and the Kids Kindle is $109. If you were going to pay to remove the ads there's literally no reason not to get the Kids Kindle instead since it can also be used as a regular Kindle. You're basically getting a cover, a better warranty, and more than double the storage space for free.
It makes sense to have more storage space on the kid's model considering a lot of kid-friendly content is image-based with larger file sizes. It's also an advantage for folks that just want an entry-level Kindle with more storage space. Of course you can upgrade to the 8GB Kindle Paperwhite for $20 more ($10 when on sale, like now), but that's a topic for a different day.
The bottom line is the Kids Kindle is a much better value than the regular Kindle when you consider all the facts.