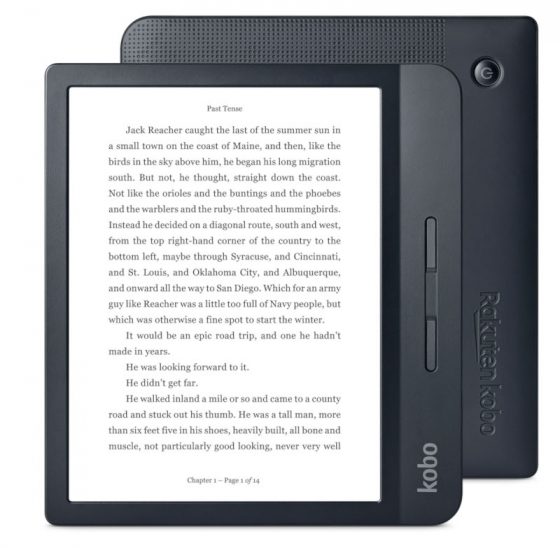 The Kobo Libra is Kobo's latest dedicated reading device and it normally sells for $169, but now you can get a refurbished one for $100.69 with free shipping.
It's available from Walmart's website but it's being sold by a 3rd party seller, not Walmart or Kobo.
The same seller, VIPOUTLET, a company known for selling a number of refurbished products, has been selling them off and on at that price for a couple months now.
They usually only have a few in stock at one time—as of this writing there's only four—but they keep coming back with more so keep an eye on the page if you miss out this time and still want a good deal on the Kobo Libra.
They've also had the white version listed a few times but it's usually priced around $150 and it's out of stock right now.
$100 for the Kobo Libra is a surprisingly good price for a 7-inch ebook reader with page buttons and a color-adjusting frontlight. At that price I'm tempted to get another one to see if the frontlight is better than the one I reviewed, but most people don't seem to care either way.
See my Kobo Libra review for more details about the device and to see it in action.