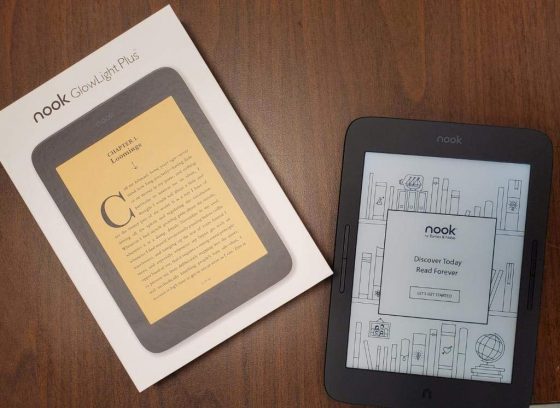 Barnes and Noble's latest Nook has turned out to be the most popular model that they've released in a long time, and it's currently available at a discount via Amazon.
Park Deals is selling the Nook Glowlight Plus for $169 with free shipping. They're being sold as renewed, not new. Update: Shortly after posting this they lowered the price to $159.
The "renewed" products at Amazon are just another way of saying refurbished. They work and look like new and come with a 90-day Amazon renewed guarantee.
The Nook Glowlight Plus normally sells for $199 new so it's not a huge discount, but that's as low as it gets for an ebook reader with a 7.8-inch E Ink screen.
The Glowlight Plus is waterproof and it has a frontlight with color-adjusting settings, and it also has page buttons on each side of the screen, so it has a lot of things to offer for the price.
The software isn't as refined as what you get on Kindles and Kobos, but it just depends on what features are important to you.
See my Nook Glowlight Plus review for more information about the device and to watch a video demo.