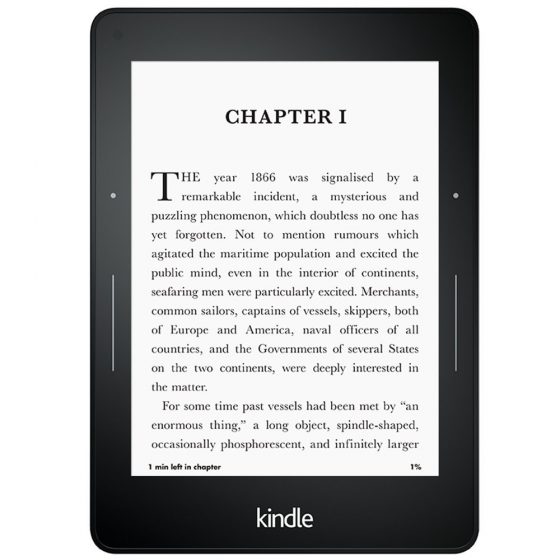 The Kindle Voyage is the one Kindle model that just won't seem to go away.
Woot has refurbished Kindle Voyages on sale every other week (at least), and now they've dropped the price to the lowest yet.
For the next three days or until sold out the Kindle Voyage is available for $63.99.
They've sold them for $69 before so that's not a huge difference but the price often fluctuates. They were just selling them for $82.99 last week.
They have the page marked as "clearance" but who knows if that really means anything.
Is it possible that the Kindle Voyage Woot deals are finally going to start coming to an end? Amazon discontinued the Kindle Voyage back in 2018 after a 4-year run, and Woot has been selling open box, refurbished, and sometimes new ones off and on ever since.
Some people still think the Kindle Voyage is the best Kindle ever because of the design and its super clear text, which none of the newer Kindles have been able to match to this day. If Amazon were to release a newer version with a warm frontlight people would love it, but Amazon decided not to continue with the Voyage line for some reason.
Woot still has the Kindle Paperwhite 3 available refurbished as well, but with a price of $59 the Voyage is clearly the better deal for a few bucks more.