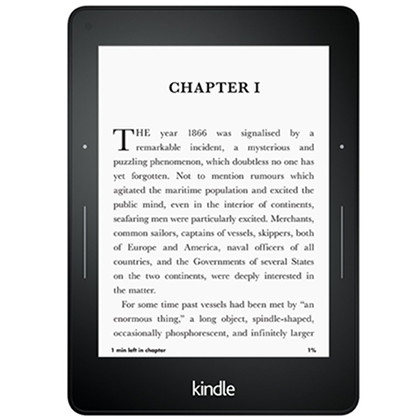 Amazon quietly phased out the Kindle Voyage over the summer.
First it started disappearing from Amazon's international websites, and then around the end of July they stopped selling it new in the US from Amazon.com.
Now it's only available used and refurbished, and occasionally new when they find a few laying around.
So why did Amazon discontinue the Kindle Voyage without releasing a new version?
If you go by the reviews, it's more popular than the new Kindle Oasis. Lots of people like the Voyage's form factor better than the Oasis'.
It has a nicer, higher-quality design than the Kindle Paperwhite. It's lighter and thinner, and it adds page button sensors and an auto-adjusting frontlight.
They could've taken the Kindle Voyage's design and tweaked it a bit, added more storage and adjustable frontlight color, and they could've released a really nice Kindle Voyage 2, perhaps with a 7.8-inch screen like the Kobo Aura One, but instead Amazon has decided to stick with an oddly-shaped Oasis, an outdated entry-level Kindle, and the same Paperwhite design they've been pushing since 2012.
Of all the Kindles to discontinue, the Voyage line should have been the one to stick around. A 7.8-inch Kindle Voyage would have been really nice…