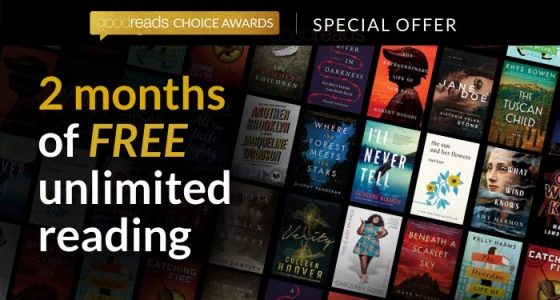 Amazon has started up another Kindle Unlimited promotion where you can get access to the full Kindle Unlimited catalog of ebooks, audiobooks, comics, and more for 2 months free of charge.
Like usual, the offer is not available for current Kindle Unlimited subscribers; it's only available for new and some returning members that have canceled in the past.
Here's the link to the Kindle Unlimited deal. Signing in to your Amazon account is required to see if you are eligible for the promotion.
The offer has to be redeemed before midnight on March 1st, 2020.
New members normally get a 30-day free trial to Kindle Unlimited so this offer only really adds one additional month for free, after which you're on the hook for the $9.99 per month fee.
In fact Amazon will automatically start charging $9.99 per month after the 2 free months is over, so make sure you remember to cancel Kindle Unlimited if you don't want to get charged.
If you are a current Kindle Unlimited subscriber you won't be able to take advantage of the 2 free months offer, but Amazon still has Kindle Unlimited gift deals that are 5%-20% off they can be applied to current subscriptions.