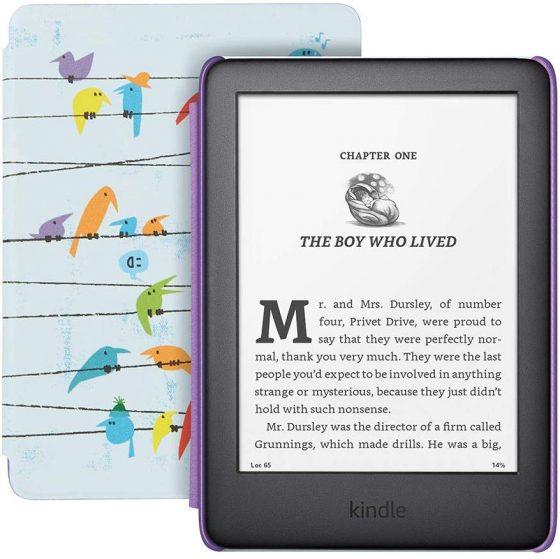 Amazon has put the Kindle Kids Edition on sale again, and it's worth reiterating that it's a much better value than the regular entry-level Kindle, so much so that no one should be buying the regular Kindle right now.
The Kids Kindle is currently marked down to $79, which is $30 off the regular price and $10 less than the current price of the regular entry-level Kindle.
The fact is the Kids Kindle is the exact same Kindle, except better, and it can be used as a regular Kindle or a Kids Kindle.
It comes with double the storage space (8GB) and no advertisements, which cost an extra $20 to remove on the regular Kindle.
The Kids Kindle also comes with a cover and an upgraded 2-year warranty that covers accidental breakages, which standard Kindle warranties don't cover.
Additionally, the Kindle for Kids comes with a free 1-year subscription to Amazon's FreeTime Unlimited for kid-friendly content.
Add all that up and it's clearly a better value than the regular Kindle, but most people probably wouldn't even consider the kid's model over the regular Kindle because it's easy to assume that it's only for kids. But it's not. Functionally it's no different than the regular model; it just adds more upgrades.
See my Kids Kindle review for a closer look.