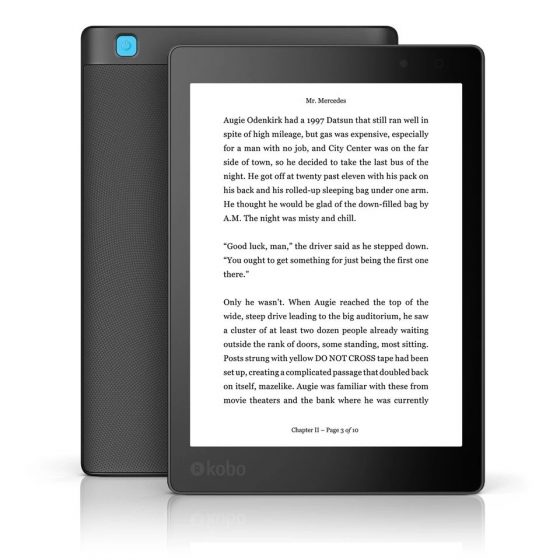 Here's something that's a bit unexpected.
Kobo is selling the original Kobo Aura One from their website once again.
It's selling for the same $229 price it used to go for back when it was first released in 2016.
It's odd to see the Kobo Aura One back in stock again because Kobo and their retail partners stopped selling it over a year ago now.
Kobo has been selling the Limited Edition version with 32GB of storage space for $279 up until a few weeks ago, but it was only available from their US website.
Now that model is gone and the original 8GB model is back, and it's available from Kobo's other regional websites as well, including their Canada and UK websites.
Lots of people really liked the Kobo Aura One, myself included, and some were sad to see it go without a replacement. Instead Kobo released the Kobo Forma with a completely new design in 2018 and slowly discontinued the Kobo Aura One after that.
They must've found some remaining stock of the Aura One somewhere and are looking to unload them. Too bad the price is still the same as it's always been. I used to joke that Kobo never once put it on sale, and that's still true to this day.