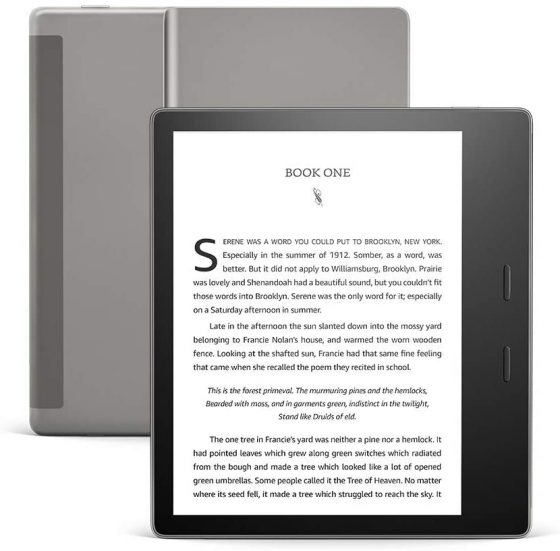 Amazon has marked down the prices on their certified refurbished Kindles. All three current models are available at a discount:
Kindle Oasis – $189
Kindle Paperwhite – $79
Kindle – $69
The best deal is the Kindle Paperwhite 4 if you're looking for a bargain; for $10 more it's a much better value than the entry-level model.
If you want to step up to a premium model the latest 3rd generation Kindle Oasis is available for $189 with 32GB of storage space. That's $90 off the price of a new one.
The cellular version of the Kindle Oasis is available as well for $249. That's $100 off the price of a new one.
They also had the 8GB model for $159 but unfortunately it's already sold out.
Amazon's Certified Refurbished Kindles come with the same 1-year warranty as new Kindles, and they're tested to work and look like new so they're usually a safe bet.
Woot has a some refurbished Kindles available again too. They come with a 90-day Woot warranty.
Kindle Paperwhite 3 – $49
Kindle Voyage – $69
Kindle Voyage 3G – $89 (almost sold out)
As noted a couple weeks ago, you can find the lowest prices for refurbished Kindles on eBay—they come with a 60-day warranty.