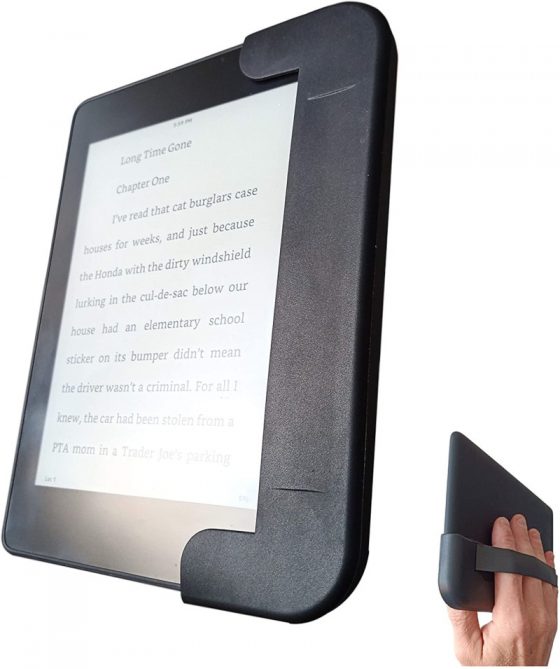 I came across an unusual Kindle accessory on Amazon today. They've been available since last August so they aren't new but I've never seen them before.
The oddly-named Page Turnerz are an accessory that slides over the side of a Kindle to add some extra grip to hold one-handed. Plus there's a strap on the back to slide your fingers under.
It can attach to either side so you can use it right or left-handed, and it comes with a red strap and a black strap.
The listing says it's designed specifically for the Kindle Paperwhite 4, the latest Paperwhite model, but it looks like it might works with some other Kindles as well.
It's labeled as a case/cover but it's not really a case or cover at all, at least not in the traditional sense.
It currently sells for $13.99 with free Prime shipping. It has a 4.3-star rating with 81 reviews.
I sometimes have problems with bezels being too narrow on e-readers to hold comfortably (that's one of the reasons why I prefer the page buttons on the Kindle Oasis), so I can see how something like this could be helpful. If I used the Paperwhite instead of an Oasis I'd get one.