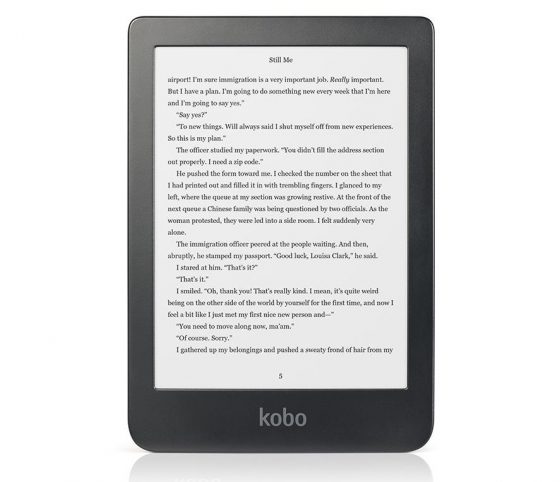 Kobo has been releasing software updates just about every month lately for their line of Kobo ebook readers, and they've just released another new update for August 2020.
The new firmware update, version 4.23.15505, is now available for all Kobo models released since 2011 (except the poor ostracized Kobo Mini).
It's a fairly major update, even though there aren't any interesting new features. But this update comes with some significant changes to the user interface.
The homescreen and library view now have tabs at the bottom of the screen for Home, My Books, Discover, and More. The main list of menu items at the top left corner is now gone, replaced by a clock.
In the library view there's now a scroll bar to help navigate through your ebook library, with one long list instead of multiple pages, and there are some other design changes as well.
If you'd like to see the new design of the homescreen and library list before updating, there are some pictures on this post at MobileRead.
You can download the update for each model from the Kobo Firmware Downloads page or you can wait for the update to automatically download and install while syncing, which can sometimes take a few weeks.
Kobo's release notes:
Easier navigation

Now, you can access and discover more books or go back to the Home screen with one less tap.

Tap More to see everything else like reading activity, settings, and help articles. You can now scroll up and down your list of books.

New

• We've added a clock to the upper-left side of your screen

• Check release note information by going to Settings > Device Information > View release notes