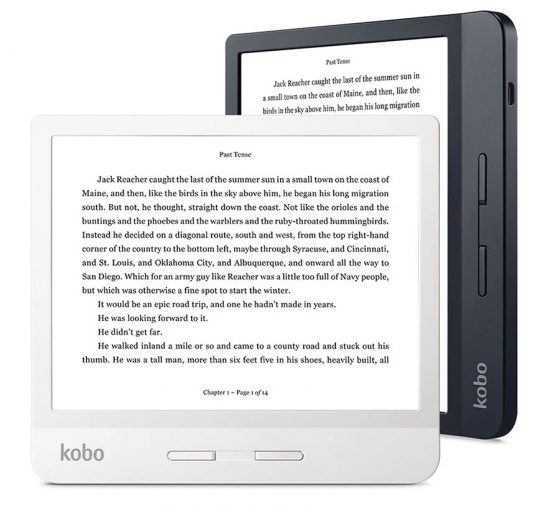 Kobo has released another software update for their lineup of Kobo ebook readers that adds a revamped table of contents view and some new dictionaries.
In fact Kobo has released two software updates this week. The first version was 4.24.15672, but a few days later it was replaced by version 4.24.15676.
The update is available for all Kobo models dating back to 2011 (except the Kobo Mini).
Reading through some comments at MobileRead, it sounds like there are some big changes in regards to dictionaries with this update. Apparently Kobo is adding some new Oxford dictionaries, and they've included new Dutch translation dictionaries as well.
Do note that some of the new dictionaries won't be available until October 1st, probably for licensing reasons, so not all the new dictionaries are available just yet.
Support for custom dictionaries has been added as well, at least in a beta features kind of way. Just put them into the .kobo/custom-dict directory.
Kobo also updated the appearance of the table of contents list and annotations list with the 4.24 update.
You can download the new firmware update for each model from the Kobo Firmware Downloads page or you can wait for the update to automatically download and install while syncing, which can sometimes take a few weeks.
Here's Kobo's release notes:
• We've revamped our Table of Contents and Annotations views

• We've updated 18 of our current dictionaries and added 4 new ones (as of October 1, 2020):

– Dutch-English
– Dutch-French
– French-Dutch
– Swedish
via: MobileRead