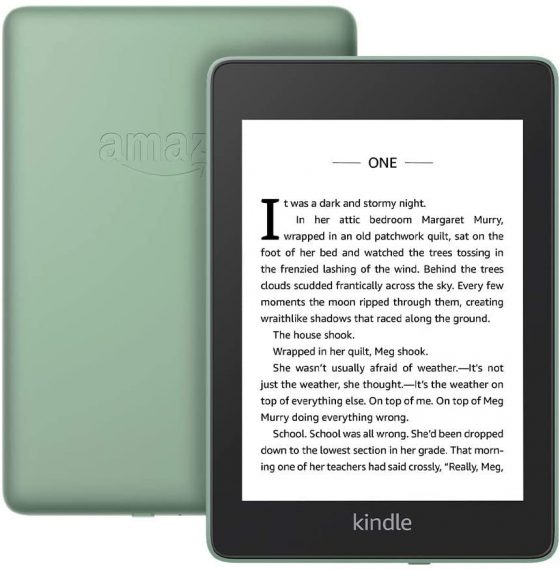 Amazon's Prime Day usually takes place in July, but since it was delayed this year they'll be holding their massive sales event next week on October 13th and 14th instead.
Prime Day is usually one of the best times of year to buy a new Kindle e-reader because that's when Amazon has them on sale at the lowest prices. The same goes for Fire tablets and some of Amazon's other devices as well.
If you're planning on buying a new Kindle do not buy one this week. You're better off waiting for Prime Day.
Even you don't have Prime you can get a 30-day free trial and then cancel it before the end of the trial if you don't want Prime, so there's no reason not to take advantage of Prime Day deals.
Some deals are better than others. The entry-level Kindle might only be $5 less than a typical sale, but the Paperwhite model is usually discounted a bit more.
So far Amazon hasn't given any official details on Prime Day pricing for Kindles, but if we look at the prices from last year we can get a pretty good idea.
The Kindle and Kindle Paperwhite are still the same models as last year during Prime Day so their prices will probably be the same this year.
Last year the entry-level Kindle was on sale for $59 for Prime Day, which is $30 off the regular price.
The Kindle Paperwhite 4 was selling for $84.99 for the 8GB version during Prime Day. That's $45 off the regular price, and the 32GB model was $50 off at $109.
The biggest surprise Kindle deal last year was the Kindle Oasis for $175 ($75 off). However, that was the previous generation model and they ended up releasing a new version a few months later so it's hard-telling if they'll have the Oasis on sale again this year since they almost never put it on sale. It wasn't included on the previous Prime Day in 2018.
Last year Amazon also offered a $5 ebook credit with Kindle purchases and they had some Kindle covers on sale for 25%-33% off as well so hopefully they'll do something similar this year.
As mentioned last week, Amazon has couple of early Prime Day deals on Kindle products that you can get now. The entry-level Kindle is available for $49 refurbished and you can get 50% off on a Kindle Unlimited subscription.