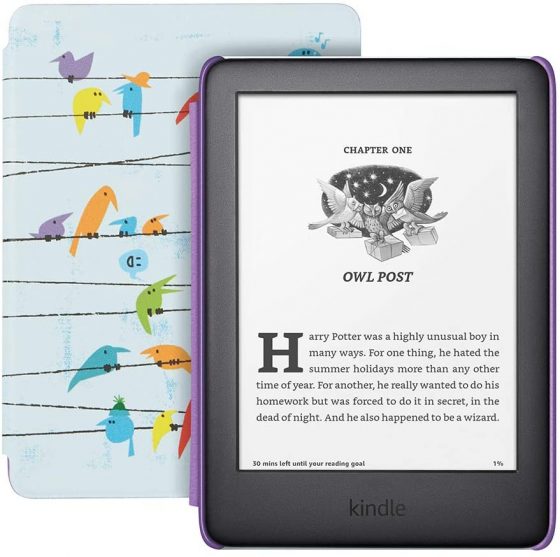 Amazon posted a press release this morning with a preview of some of the deals that you can expect to see for Prime Day, which officially kicks off on October 13th at 12am PT.
There are a few Kindle-related deals on the list, but I think it's only a partial list because the entry-level Kindle is absent and it will most certainly be on sale as well. Amazon already rolled out some Kindle bundle deals earlier this week, but unless you need a wall charger you're better off waiting for Prime Day to buy things separately.
The best Kindle deal to look out for is the Kindle Paperwhite 4 for $79. That's $50 off the regular price, and it's the lowest price ever for that model new.
The Kids Kindle is also going to be on sale for Prime Day. It will be marked down to $74.99, which is $35 off the regular price.
Like last year, Amazon is planning to include a $5 credit when buying a Kindle device that can be used toward the purchase of any Kindle ebook.
Another Kindle deal mentioned in the press release lets new Kindle Unlimited customers claim 3 months free with a new subscription.
Again, the entry-level Kindle isn't mentioned in the press release but I would expect it to be on sale in the $59 range.
If you're hoping to get a Kindle Oasis on sale, it's still unclear if Amazon will have it marked down or not. They almost never put the Oasis on sale but they did last year for Prime Day, expect that was the older model and it was replaced a few months later. However, they did put the new Oasis on sale briefly last year for Black Friday. Keep an eye on Amazon's lightning deals when Prime Day arrives; perhaps the Oasis will be included for a short time.
Keep in mind that Amazon usually lets you double dip on Kindle sales with trade-in deals, meaning if you have an old Kindle you can get an additional 20% off the sale prices using the Kindle trade-in deal.
Last year Amazon had some Kindle covers on sale for Prime Day so hopefully they'll do the same again this year.
Here's the link to the press release and Amazon's Prime Day deals page if you want to look over some of the other deals. I'll post the full list of Kindle deals when Prime Day arrives.