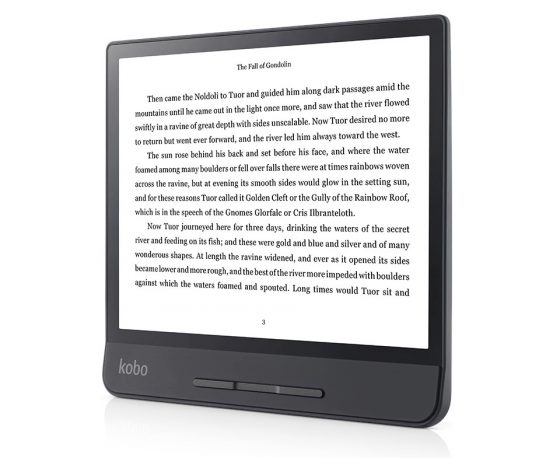 It's time for another round of software updates for Kobo's line of e-readers—they've sure been busy adding new features lately.
The new software version is 4.25.15875 and it's available for all Kobo models, except the Kobo Mini but some people still install the newer software on it anyway.
It's a relatively minor update that most users probably won't care about, but they did add a few new features and they also fixed a few bugs.
The new software adds a Traditional Chinese dictionary, and they added the option to clear recent search history.
Kobo also added an annotations icon that displays in the margins of Kobo ePub ebooks that you can tap to display notes and additional options.
Like usual, you can download the new firmware update for each model from the Kobo Firmware Downloads page or you can wait for the update to automatically download and install while syncing, which can sometimes take a few weeks.
Here's Kobo's release notes for the 4.25.15875 update:
• Kobo ePUBs now include a Notes icon for quick access

• We've added a Traditional Chinese dictionary

• Search now includes a Clear History button

• Bug fixes
via: MobileRead