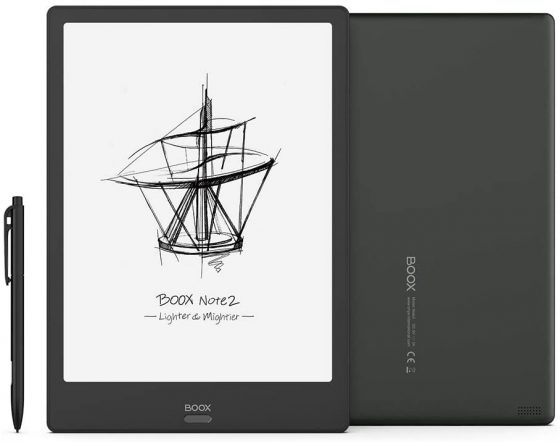 Onyx has released a new software update, version 3.0, for their line of Android-powered Boox ereaders and writing tablets.
The update is available for the previous generation models, including the Onyx Max3, the Note2, the Nova2 and the Poke2.
For the most part it's the same software that comes on Onyx's newer models, but it doesn't update the underlying Android system version.
They've added some really useful features, like being able to use two apps at once in split screen view, and the new gestures feature makes navigating faster and easier. Neither was enabled by default on my Note2, however, so I had to turn gestures on in settings and manually edit the quick settings menu to add the Split Screen option.
They also finally made it so NeoReader documents appear in the multitasking list so you can easily switch back to reading. I like how it shows multiple documents that you have open, not just the most recent one. But there's still no way to quickly switch to recent notes.
They added a bunch of other new features as well, including a new pencil option and layers for the Notes app. You can find the full list of changes here on the 3.0 firmware changelog on Onyx's blog.
The update can be downloaded from the settings menu on Boox devices or you can download the update from Onyx's support website and install it manually—just make double sure to get the proper update for your specific model.
Here's a look at some of the new features they added with the 3.0 update:
Onyx Boox 3.0 Update – New Features