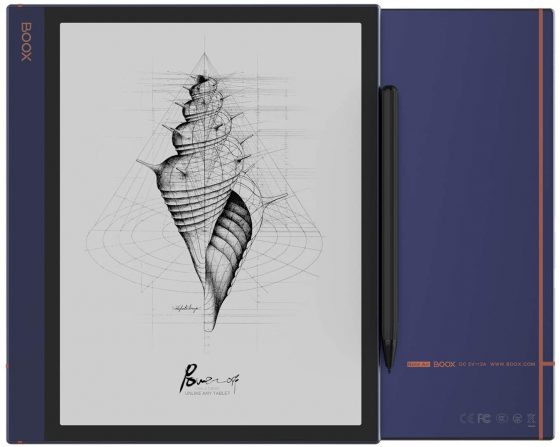 I thought it would be interesting to make a list of all the new ebook readers that have been released in 2020 by each of the main ereader manufacturers.
I'm not going to include models from obscure companies or ones that are only released in China or other non-English countries, and the list includes dedicated ebook readers with E Ink screens only.
This list is accurate as of November 6th, 2020. If any new ebook readers get released over the next two months I'll update this list, but there isn't any indication that new models are coming soon.
Amazon Kindle – 0
So far Amazon hasn't released any new Kindles in 2020. They've released at least one new model every year since 2009 so that's pretty unusual. They started offering more colors for the Kindle Paperwhite in June, but they've been selling those in China for at least the past year.
Barnes and Noble Nook – 0
Barnes and Noble hasn't released any new Nooks this year. The last new model, the 7.8-inch Glowlight Plus, was released in May 2019, and the 6-inch Nook was released in 2017 so it's due for an update.
Boyue Likebook – 0
Boyue has released a few Android-powered Likebook ereaders over the past few years, but they haven't released anything new in 2020.
Kobo – 1
Kobo released one new ebook reader in 2020, the Kobo Nia, but it's not really new. All they did was take the internal components of the Kobo Aura 2 and place them inside a new shell. The lone improvement was bumping storage space from 4GB to 8GB.
Onyx Boox – 8
This is where things get crazy. Onyx has released eight new Boox models in 2020, two of which have already been replaced by newer models. Here's the complete list:
Nova2 – 7.8-inch
Poke2 – 6-inch
Poke2 Color – 6-inch
Max Lumi – 13.3-inch
Nova3 – 7.8-inch
Poke3 – 6-inch
Note3 – 10.3-inch
Note Air – 10.3-inch
PocketBook – 3
PocketBook has been around for a long time but they haven't been selling their ereaders in the US until recently when they started selling them on Newegg. They released three new 6-inch models in 2020:
PocketBook Color
PocketBook Touch Lux 5
PocketBook Basic 4
Remarkable – 1
The 10.3-inch Remarkable 2 is more of a note-taking device than it is an ereader, but it can be used for reading DRM-free ePub and PDF files as well.