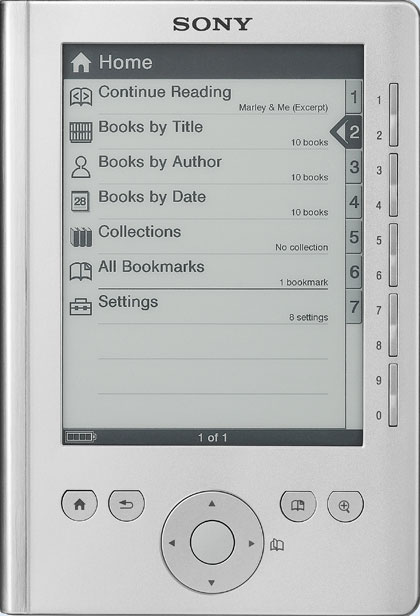 Posting about the 1st gen Kindle the other day got me thinking about the first ebook reader I ever bought.
It wasn't the first Kindle or even the second generation Kindle. I didn't know Kindles existed until mid-2009. When I first came across the 2nd gen Kindle listed on Amazon's website I thought it was a great idea. Until then I didn't know ebook readers were a thing. After that I decided to launch a website dedicated to ereaders because there wasn't much information about them at the time.
I still wasn't sure about the different brands back then, but I remember liking Sony's ereaders better than Kindles. I was going to get a Sony PRS-505 but it had already been out for a couple of years.
Then Sony ended up launching 3 new Sony Readers in 2009, the 5-inch PRS-300, the 6-inch PRS-600, and then a couple months later the 7-inch PRS-900.
I ended up buying all three of them to try out and review, and that's how this website came to be. Then I bought the Kindle 3 when it first came out in 2010 and I've bought every new Kindle since then.
Unfortunately Sony stopped making ebook readers in 2013, with the PRS-T3 being their last model. They never released it in the US and then they closed their ebook store in early 2014.
I no longer own any of the first Sony Readers that I got, but I have a Sony PRS-350 that came out a year later and still use it occasionally. The screen isn't quite as nice as today's ebook readers but the design is still one of the best, and it's more pocketable than any of the current models. It's a shame Sony stopped making them.
What about you? What was your first ebook reader? Do you still use it?