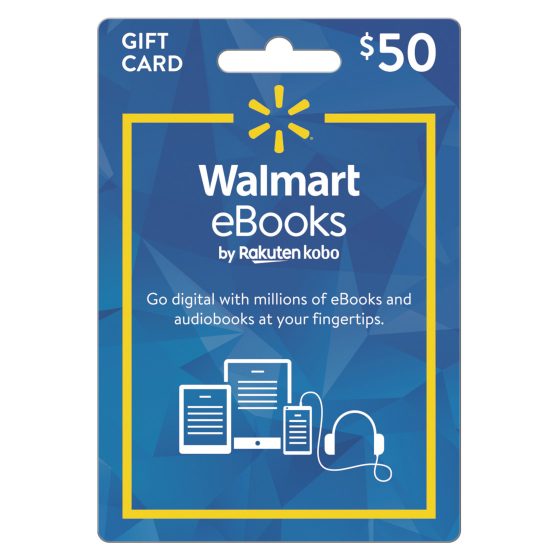 Walmart currently has ebook gift cards of sale for Walmart ebooks, which is just the US version of the Kobo ebook store with a Walmart logo.
You can get a $50 gift card for $40.
They did this same deal last year except Walmart was erroneously charging sales tax (they aren't supposed to tax gift cards because you pay taxes when buying stuff with the card) so it kind of killed the deal.
Luckily this time it looks like they aren't taxing the gift card so it's actually a good deal. It's like being able to get any ebook that you want for 20% off since you can get $50 worth of ebooks for $40.
Considering the fact that retailers cannot discount most ebooks this is one of the only ways to get ebooks that aren't on sale for below list price, especially those from big publishers.
All of Walmart's other ebook and audiobook gift cards for Kobo are priced normally; the $50 card is the only one being discounted.
As noted in the description, Walmart eBook eGift Cards can be redeemed at kobo.com/redeem.