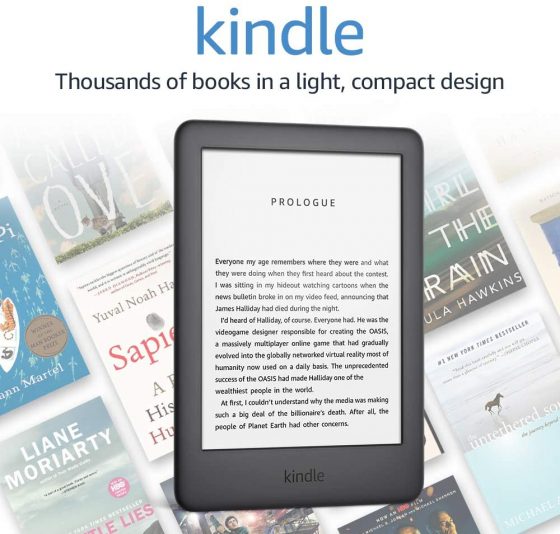 Some people prefer to read paper books and some prefer to read ebooks. Neither viewpoint is right or wrong, but each comes with its own set of advantages and disadvantages.
For some people, once they start reading ebooks there is no going back to paper books. Ebooks are more convenient in a number of ways, and they offer more features than paper books.
In no particular order, here's a list of 10 reasons Kindles (and other ebook readers) are better than paper books:
1. Saves space—ebooks don't take up any physical space so there's no need for massive book shelves, and you don't have to haul around boxes full of books whenever you move (I still have boxes of paper books clogging up my closet from over 10 years ago that I don't know what to do with).
2. Customize font size, font thickness, and page layout.
3. Integrated light to comfortably read at night, and you can use the light without bothering someone else.
4. Paper books fall apart; ebooks don't. Enough with publishers purposely using low quality bindings so you have to keep rebuying their books if you read them more than twice.
5. Kindles make it possible to carry a library of thousands of books in your pocket wherever you go, and you can easily read multiple books at once.
6. Reading privacy. You can read anything in public without people seeing the cover of your book and hassling you about it.
7. Extra features like a built-in dictionary, support for multiple languages, you can add highlights and notes without damaging the book, look-up things online, save reading position, etc.
8. Kindles are easier to hold than paper books, and they're a lot lighter than hardcover books and easier to carry around.
9. You can download new books anytime you want without going to the store or waiting for them to arrive in the mail, and you can even borrow ebooks from public libraries without leaving the house.
10. It's easier to keep a Kindle clean than paper (no more dusty books with smudges on the pages), and waterproof models are impervious to water damage.