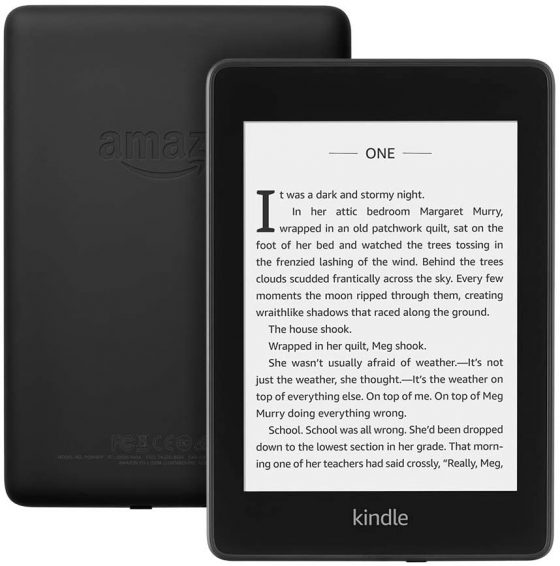 Ever since Amazon brought audiobook support back to Kindles, people often ask if it's possible to read a Kindle ebook while listening to the audiobook being read aloud.
Amazon calls this Immersion Reading, and it's a feature that's been available on Kindle apps and Fire tablets for a long time.
With Immersion Reading enabled, it will highlight the words in the Kindle ebook in sync with the audiobook as it's read aloud. This can be a very useful feature for kids learning to read or if you're trying to learn a new language.
So why don't Kindles support this feature?
I used to think it was because E Ink screens refresh to slowly to stay in time with the audiobook, but I've tried Immersion Reading with Onyx's ereaders using the Kindle app and it works fine. The highlighting keeps up without a problem, especially when using Onyx's speed mode refresh setting.
The added darkness of the highlight does make it a bit harder to read the text, but they could just make it use underlines instead of highlighting the whole word and it would work well enough to be useful.
Even if they don't want to add highlighting or underlines they could at least make it so you can read the Kindle ebook while the audiobook is playing in the background. Instead they force you to look at the audiobook player and make it impossible to read while listening unless you use a separate device. This makes no sense.
The bottom line is Kindles could support Immersion Reading if Amazon wanted them to. E Ink screens have some limitations but they could still make it work.