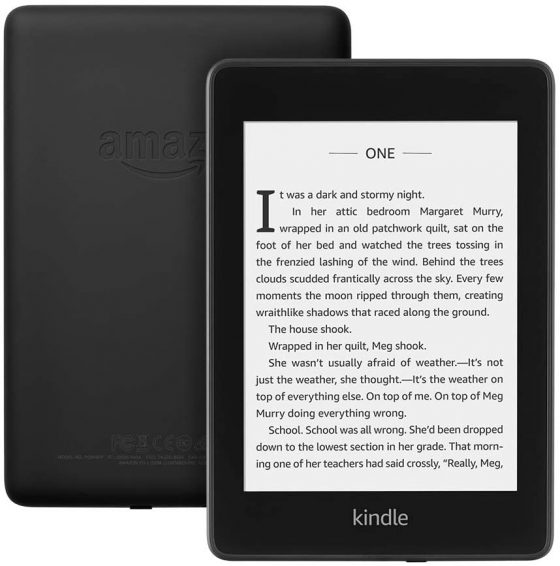 Some people have started asking if they should wait to buy a new Kindle because they are worried that a new Paperwhite 5 could be released in the near future.
Some blogs like to make baseless claims about Amazon coming out with new Kindles all the time, but the truth is nobody outside of Amazon's Kindle department really knows (they certainly don't leak new product information to bloggers), and when it comes to Kindles new models are released much less frequently than you'd expect.
If Amazon follows the same timeline as the last time a new Paperwhite was released then a new model won't be available until early 2022.
It took Amazon over 3 years and 4 months to move from the Paperwhite 3 to the Paperwhite 4.
The Kindle Paperwhite 4 was released on November 7th, 2018, so that's only been about 2 years and 3 months.
In years past they released new Kindles more frequently, but things have really slowed down in recent years now that Amazon is more focused on Alexa and Fire products.
Many people keep assuming that the next Paperwhite will have a warm frontlight like the Kindle Oasis, but I'm not so sure about that. Warm frontlights have been around since 2016. They've had all that time to add a warm frontlight to the Paperwhite and they still haven't so why would they do it now?
There's also the fact that the name "Paperwhite" would make no sense if they added a warm frontlight to change the screen to yellow/orange.
Personally, I would like to see Amazon retire the Paperwhite line and come out with something new. The Paperwhite has been out since 2012 with the same general design. It wouldn't kill them to come out with something new for a change. The Kindle Voyage design was much nicer and it was released way back in 2014.
A new model would be better than yet another Paperwhite with the same design. Bring back page buttons (or sensors) on a 6-inch model, add a warm frontlight and USB-C, and let the entry-level model have a basic design. We don't need two 6-inch Kindles with a 90% overlap in features and design.