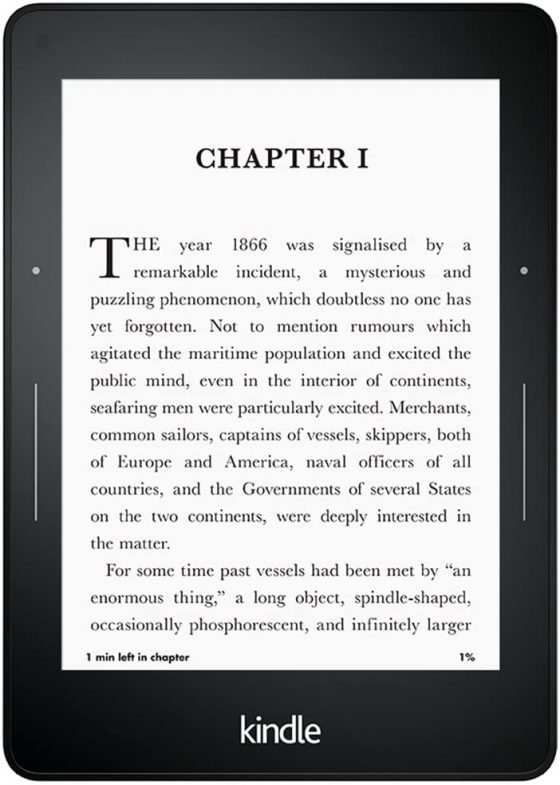 Woot has some Kindles on sale again. Some are brand new and some are refurbished.
One deal that won't last long is the Kindle Voyage for $49 refurbished. A lot of people consider the Voyage the best Kindle ever released, and while that is debatable, the fact that it has the best screen is not. It's a shame Amazon never released a Voyage 2.
The 2nd generation Kindle Oasis is available from Woot as well. The ones in new condition are selling for $149—those are the 8GB version—and refurbished units start at $129 for the 32GB model, and the upgraded Kindle Oasis with wireless is only $149 (they used to sell for $349 new so that's a pretty big discount). There's also a separate listing for a new Kindle Oasis with cellular connectivity for $189.
The previous generation Kindle Oasis is exactly the same as the current model minus the warm frontlight (plus the cover magnets on the back), so if you don't care about having a yellow/orange frontlight then this is a really good way to save some cash.
Woot also has the previous generation entry-level Kindle available for only $39. Considering it's in new condition that's a great price for a new Kindle. But that particular model lacks a frontlight, which is a pretty big deal. If you only plan on using it outside and in bright light it might be worth considering, but it's hard to recommend any ereader that doesn't have a frontlight.
The previous generation Fire HD 10 is on sale at Woot as well. Starting at $59 it's a decent tablet for color content thanks to the high resolution screen.
Some of these deals are for one day only and others last a couple of weeks or until sold out. If they run out of the model you're looking for, keep an eye on the page below because they've been adding more Kindles lately.