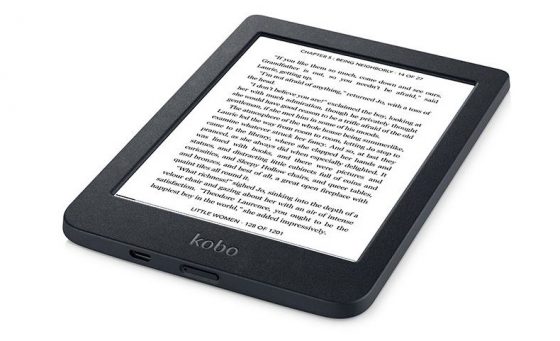 Kobo has released a new software update for their lineup of Kobo ereaders.
The new software version is 4.26.16704, and it's available for all Kobo models except the Kobo Mini and the very first couple of Kobos without touchscreens.
Not a lot has changed with this update, but Kobo did add a new My Words option that can be enabled from the list of Beta Features.
It's basically analogous to the Kindle's vocabulary builder feature that keeps track of the words that you lookup in the dictionary so you can easily review them again later.
Below is Kobo's release notes for the 4.26 update:
New Beta Feature: My Words

Expand your vocabulary by saving words you've looked up in the dictionary. You'll find words you've saved in More > Activity

To enable this feature, go to More > Beta Features > My Words
According to Kobo regulars at MobileRead, there are a few other minor changes as well that aren't included in the release notes, like improved annotations sync and the ability to edit notes when tapping within the note preview window. There's also mention of the "back to page…" button returning to ePubs.
You can wait for the update to automatically download and install while syncing, which can sometimes take several weeks, or you can download the new software update for your Kobo ereader from the Kobo Firmware Downloads page and install it manually—just extract the zip file and place it into the .kobo folder on your Kobo device.
For those that patch their Kobos to add more features, here's the link to the Kobo patching thread for the 4.26.16704 firmware.