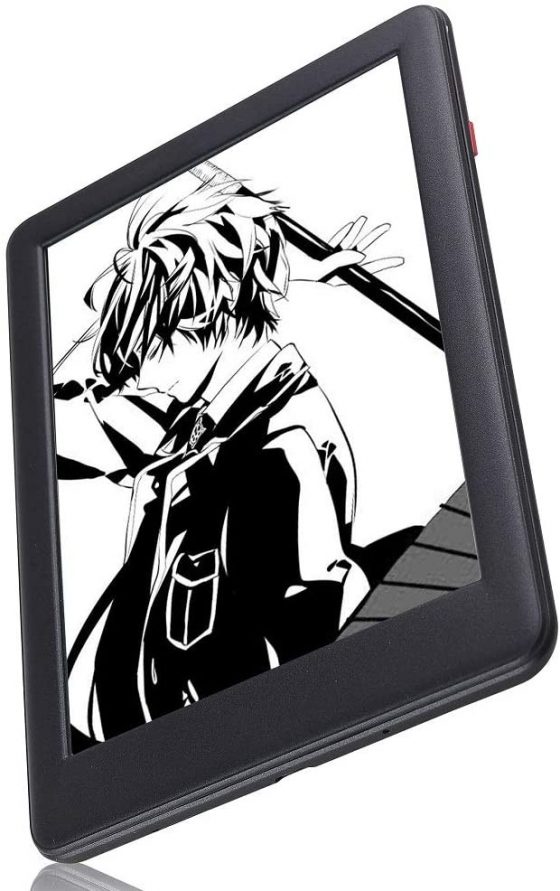 Boyue's latest 6-inch Android-powered ebook reader, the Likebook P6, has turned up for sale on Amazon for $139 with free shipping.
The Likebook P6 has a frontlit 6-inch 300ppi E Ink screen, with a quad-core 1.6GHz CPU and 16GB of internal storage with 1GB of RAM. It also has Wi-Fi, Bluetooth, and a micro USB port.
One thing that'll make some folks happy is the fact that it has a microSD card slot and supports cards up to 128GB. In this day and age that's a rarity; in fact outside of Pocketbooks I can't think of a single other 6-inch ereader released in the past four years that has a memory card slot.
The Likebook P6 runs Android 8.1 and is open to install Android apps, so you can install 3rd-party reading apps if you'd like. The built-in ZReader app supports common formats like ePub, PDF, TXT, HTML, DOC, MOBI, and others.
One thing this model seems to lack is a frontlight with adjustable color temperature; it appears that it just has a regular frontlight.
The Likebook P6 is a good alternative to other 6-inch ebook readers on the market if you want something with the openness of Android, and the price is pretty reasonable, especially compared to the Onyx Poke3 that sells for $189 and doesn't even have a memory card slot. The Poke3 does have a number of hardware upgrades, though, but the P6 still has more going for it than most 6-inch ereaders.