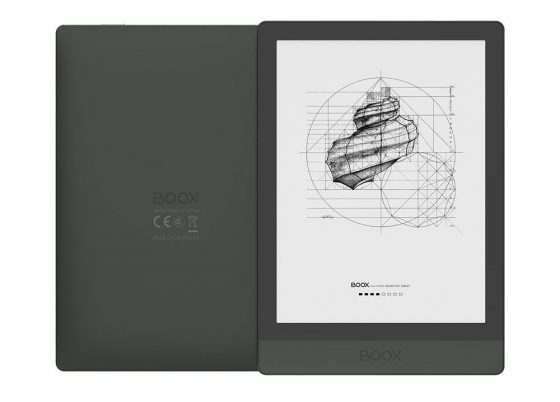 Onyx has released yet another new ereader for 2020, the Boox Poke3, a 6-inch ebook reader with a small form factor that runs Android 10.
It's the same price ($189) and the same design as the short-lived Poke2, although they did change the color from a light grey to a dark grey.
Like Onyx's other new models, the Poke3 comes with an "upgraded" octa-core processor and faster RAM. It still has 32GB of storage space and 2GB of RAM.
Another change is the addition of an external speaker, and they upgraded from Bluetooth 4.1 to 5.0.
They also added a USB-C port to this model so that's sure to make some folks happy.
Like the other Pokes before it, the Poke3 has a 300ppi E Ink Carta screen with a frontlight that has adjustable color temperature. The device is very small and lightweight at just 150 grams.
Despite the pandemic, Onyx has somehow managed to release eight different ereaders this year. Two have already been replaced by newer models (the Poke2 and Nova2) and one has seemingly been abandoned after selling it for one day (the Poke2 Color).
The Poke2 has only been available since late April. Now six months later it's already being replaced by the Poke3. Onyx operates a lot differently than other ebook reader manufactures, that's for sure. At this point they'd be better off staying with the same name, like Poke, and using designations like MKII and MKIII to differentiate the sub-models for each naming category instead changing the name every six months.
Onyx doesn't sell their Poke models on Amazon for some reason so if you want one you have to order it from Onyx's website.