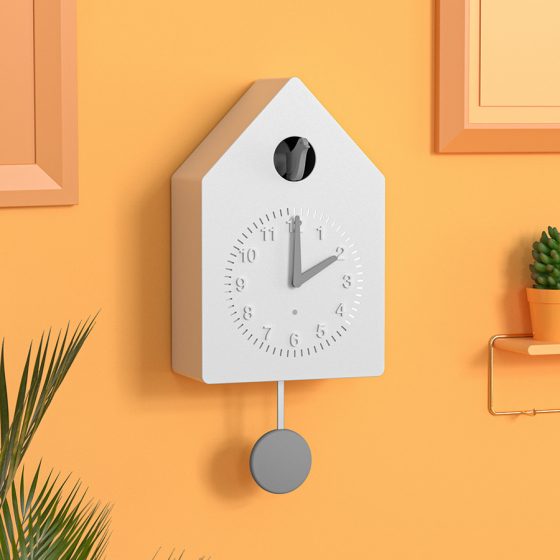 Yesterday I came across Amazon's new Build It program and when I first saw it it got my hopes up about possibilities for new Kindles because it says this at the top of the page:
"Help make your favorite device ideas real. Want to decide which devices we build next?"
My first thought was if we could get enough people to recommend ideas for Kindles we could finally get something new and innovative, but unfortunately that's not how the program works at all.
Instead Amazon comes up with the ideas, and all customers get to do is decide if they want to buy the new products or not. If enough people pre-order a certain product then they will start shipping it several months later. If not, the product gets scrapped. Wow, what an innovative concept.
I bet if they added a 10-inch Kindle to the list it would hit the pre-order minimum in one day, but we'll probably never get anything that interesting.
Instead Amazon is working on a cheap plastic Cuckoo Clock with Alexa support for $80. That's so much better than a new Kindle. I'll take ten.
Or how about a Sticky Note Printer that costs $90? Oh, but that's a bargain because the regular price will be $115 when it gets released. This one is actually quite popular; it hit the pre-order goal in just 3 days.
Amazon has clearly gone all-in on Alexa. They're always looking for ways to come out with new Alexa products, no matter how goofy the concept (seriously, $80 plastic cuckoo clocks now?). Meanwhile Kindles no longer get any attention and remain unchanged for years and years.
Kindles are the last ereaders on the market to add new features like warm lighting, and there are no large models, no models with color E Ink, no note-taking models with styluses, and you can't get something as simple as page buttons anymore without spending a minimum of $250. Instead they'd rather stick with the same 6-inch Kindle Paperwhite that's been largely the same since 2012. Too bad Amazon doesn't have a Build It program for Kindles…