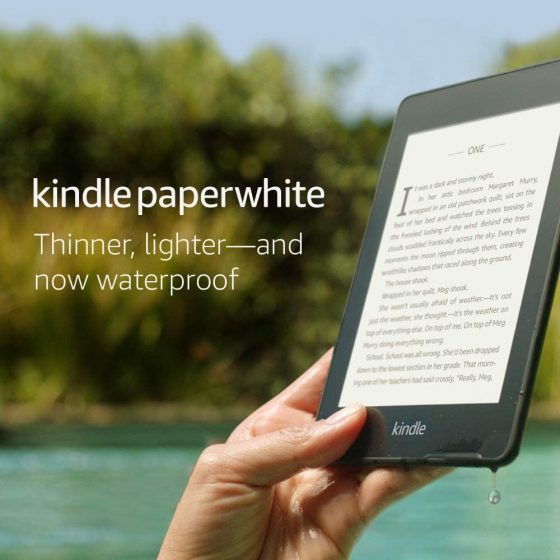 Amazon never releases any Kindle sales figures so it's impossible to know how many Kindles they sell, but the number of overall customer reviews can give some indication of a Kindle's popularity.
The Kindle Paperwhite 4 recently crossed the 100,000 reviews mark at Amazon. Given that, it appears to be the most popular Kindle of all time by far. By comparison the entry-level Kindle currently has 33,317 reviews and the Kindle Oasis only has a paltry 14,193 reviews.
Released in November 2018, the Kindle Paperwhite 4 has been on the market for longer than the other two models, but it only has an extra 5 months on the entry-level Kindle.
It's clearly selling way better than the cheaper model. It makes you wonder why they even bother keeping the entry-level Kindle around when approximately three times as many people buy the Paperwhite instead. Apparently the $30 price difference isn't enough to keep most people from upgrading to the superior Paperwhite model.
What's more interesting is the Kindle Paperwhite 4 now has twice as many reviews as the Kindle Paperwhite 3. I would never have guessed that Amazon has sold twice as many Paperwhite 4's but that's what the numbers indicate. Perhaps they are counting reviews differently now or something. They did switch to "global ratings" a while back but it says the same thing on the Paperwhite 3 page.
Either way you look at the numbers the Kindle Paperwhite is selling very well. This is part of the reason why Amazon upgrades Kindles so infrequently. They don't have to change anything and people still buy them like hot cakes. At this rate I wouldn't be surprised if Amazon doesn't upgrade the Paperwhite again until 2022.