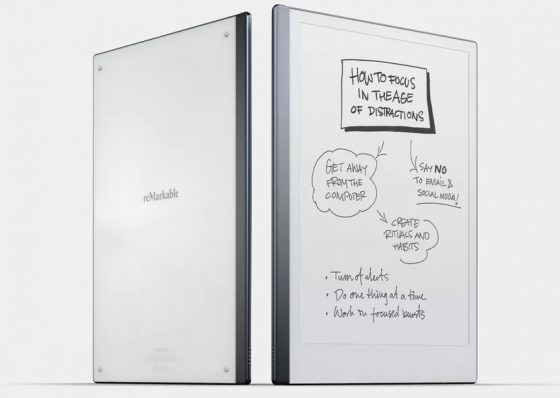 A new software update has been released for the Remarkable paper tablet that adds some new features to help improve the readability of PDFs and ePub ebooks.
Among the changes with the new 2.6 software update is the added ability to use pinch zooming, which works with PDFs, ePubs and note documents. Once zoomed in you can use two fingers to pan around the page, and you can write and use the selection tool while zoomed in.
The one downside with the zooming feature is it resets after each page turn so it doesn't work for following multi-column PDFs.
They also finally added hyperlink support to PDFs so you can now follow embedded links, and they even added a link to return to the previous location, except it annoyingly disappears after a few seconds.
Another change with the 2.6 update is they improved ebook formatting for ePub ebooks. Text is now justified by default (there's still a setting for left justified too) and margins are more consistent. Book covers have been improved as well.
You won't seen the changes to ePub ebooks that are already loaded onto your Remarkable unless you mess with the layout settings or reimport the books.
Here's the link to the full release notes for the 2.6 update. The update is available for both the Remarkable 1 and 2.
Remarkable Update 2.6 Video Demo