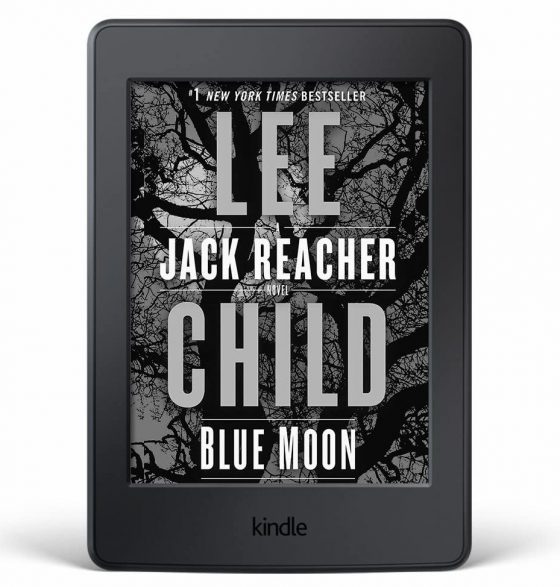 Last week when Amazon started rolling out the new Display Cover feature that gives Kindles the option to show book cover images on the lock screen, a new webpage was added to Amazon's website describing how the new feature works and what models it's available on.
Under the list of compatible Kindle devices it says, "Or shop our latest devices below", and there are pictures and names of each current Kindle model. You can see the pictures on the Unlock a new lockscreen page at Amazon.
However, one thing I noticed is the picture they are using for the entry-level Kindle (shown above) is not accurate. In fact that's definitely not what the current 10th-gen Kindle looks like. It clearly shows a border around the front frame, which the current Kindle most certainly doesn't have.
Is it possible that this is a picture of a new entry-level Kindle that Amazon hasn't released yet?
Looking closely at the pictures, the Paperwhite 4 has a similar border around the frame, but it looks a little different and the Kindle label is colored differently so they are definitely different devices in the pictures.
The mystery device in the picture looks really familiar, though, doesn't it?
I started comparing it to other models and I think it's most likely a picture of a Kindle Paperwhite 3. Even though it's labeled as the entry-level "Kindle" on Amazon's webpage, I think it's more likely they got the pictures mixed up.
It would be neat if it did turn out to be a picture of a new upcoming entry-level Kindle, but unless they're reusing the design of the Paperwhite 3 I doubt that's the case. The Paperwhite 3 is one of the models that gets the new book cover feature, but that doesn't explain why they're using a picture of one to represent the current base Kindle.