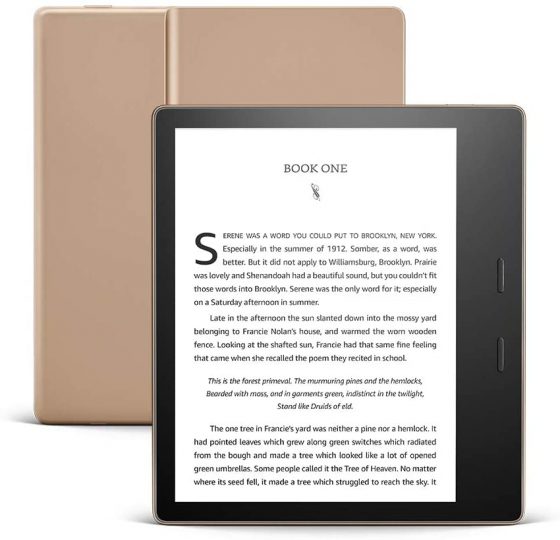 It's time for another round of Kindle updates! Right on cue, Amazon has been releasing Kindle updates every two or three months lately.
The last update released in March was seemingly pointless. Nothing was included in the release notes except the usual "performance improvements, bug fixes, and other general enhancements."
This time around it's the same story. They haven't included any release notes again so it's hard-telling what this update actually does or if it's even worth the time to install it.
I thought maybe installing the 5.13.6 update on my Kindle Oasis would finally trigger the new lockscreen book cover feature to appear, but alas that didn't work either. None of my Kindles have it yet.
However, my Kindle Paperwhite has started doing a different thing with Special Offers. Now it shows a random lockscreen image (not an ad) and then after turning it on it shows a "More by Author" page with a book cover and a link to "Learn More". The really weird thing is my PW4 has been in airplane mode all year and is still on firmware 5.13.4 so how did it even know to change to the new ad format?
That's the kind of thing to expect from Kindle updates lately. Install an update and nothing changes until six months later when they finally decide to remotely activate some new feature that has been sitting dormant all along.
The new 5.13.6 software update is available for all Kindle models dating back to the Kindle Voyage, expect the Kindle Paperwhite 3 still shows 5.13.5 (they've been updating it later lately so just wait a week or two and it will show up eventually).
Like usual you can wait for the new software to download over Wi-Fi and install automatically on your Kindle in the coming weeks (more like months), or you can install it manually whenever you'd like. The update files are available to download for each model on Amazon's official Kindle Software Updates Page.