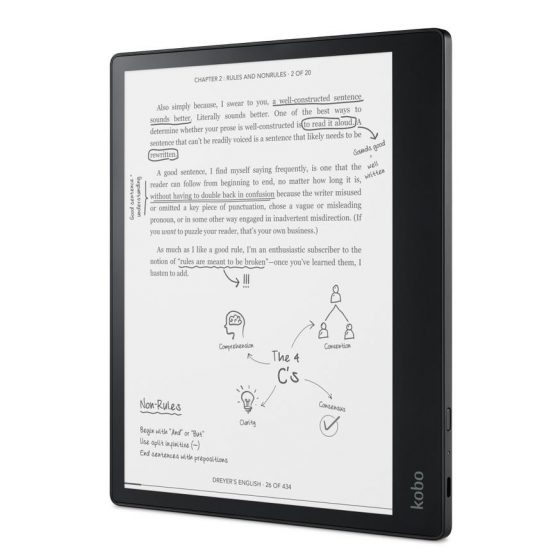 Last week Kobo revealed the Kobo Elipsa, their new 10.3-inch ereader and e-note that is getting released on June 24th.
Kobo uploaded a YouTube video giving a behind the scenes look at how the Kobo Elipsa is made and tested at the factory, and it's pretty interesting.
For those concerned about the fragility of the glass-based screen, the flex test and drop test should help alleviate some anxiety (the screen is more durable than you'd expect).
It appears the Kobo Elipsa uses a dual battery setup with two 1200mAh batteries, similar to the Onyx Note Air, expect it has 3000mAh total, and Kobo isn't bragging about it like Onyx is.
It looks like they put a screen protector on at the end as well. At least that's something they're doing at the factory instead of frustrating customers with by having them install it themselves (it's impossible to get those things on without air bubbles).
It's interesting to see how they put these types of devices together. Thanks to Kobo for sharing this video. The Kobo Elipsa pack is available to pre-order from Kobo's website for $399.
The Making of Kobo Elipsa