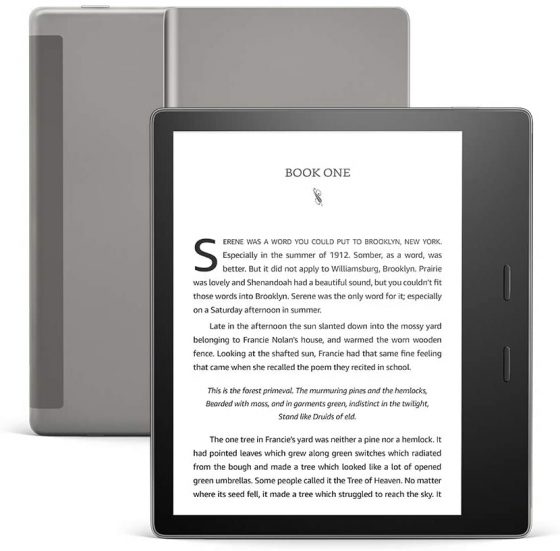 If you would like to get a Kindle ereader for a really low price, all Kindle models are on sale again, including the rarely-discounted Kindle Oasis, and the prices are as low as they were for Prime Day last month.
You can get a Kindle Paperwhite 4 for only $79.99 ($50 off), a Kindle Oasis for $184.99 ($65 off), a Kids Kindle for $64.99 ($45 off), or an entry-level Kindle for $54.99 ($35 off).
It seems that Amazon is contractually obligated to let their retail partners match Prime Day prices after Prime Day is over because this happens every year.
The nice thing about this sale is a Prime membership isn't required, but the sale ends tomorrow, July 25th, and the prices are only valid through Amazon's retail partners like Best Buy and Target.
They don't have any of the covers and such on sale like Amazon did for Prime Day, just the hardware. They also have Fire tablets and other Amazon devices on sale.
The links below are for Best Buy; Target has some Kindles on sale as well but they only seem to carry the base model and the 8GB Paperwhite.
Kindle Sale
Kindle – $54.99 ($35 off)
Kindle Paperwhite 4 – $79.99 ($50 off) 8GB model
Kindle Paperwhite 4 – $104.99 ($55 off) 32GB model
Kids Kindle – $64.99 ($45 off)
Kindle Oasis 3 – $184.99 ($65 off) 8GB model
Kindle Oasis 3 – $209.99 ($70 off) 32GB model
Kindle Oasis 3 – $279.99 ($70 off) 32GB model with 4G LTE