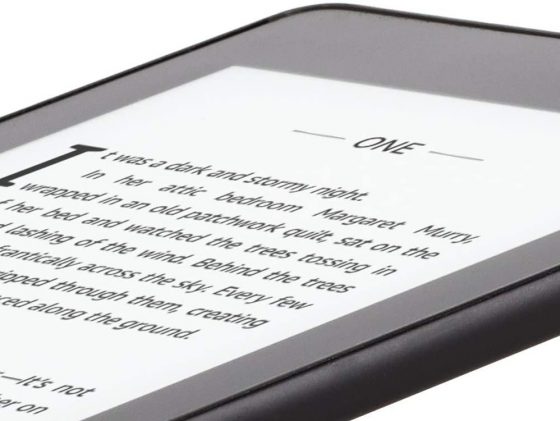 Up until last year, Amazon had regularly released at least one new Kindle ereader every year since 2009. Now it's been over 2 full years since a new Kindle was released, so it's not unreasonable to expect a new model to show up before the end of 2021.
It's hard to anticipate what moves Amazon might make in regards to Kindles because they tend to do their own thing and they don't really follow trends set by other ereader companies. That's why I don't expect Amazon to release a Kindle with a color E Ink screen anytime soon.
The key to predicting new Kindle upgrades is not to expect any major changes. E Ink ebook readers evolve at a much slower pace than other electronics, especially Kindles. A new model is likely to be 90% the same as existing models, but there are a few small changes Amazon could make to bring Kindles up a level to better compete with similar products that are available in 2021.
Possible Kindle Upgrades
Warm Frontlight – At present, Kindle customers have to spend a minimum of $250 to get a Kindle with a color-adjusting warm frontlight (the ad-supported 8GB Kindle Oasis). Meanwhile, all the other ereader companies offer warm frontlights on cheaper 6-inch models, like the Kobo Clara HD or Nook GlowLight 3 for $119.
Bigger Screen – Some people are still holding out for a Kindle with a screen larger than 7-inches. Other ereader companies offer devices with 8-inch and 10-inch E Ink screens so it's a bit puzzling why Kindles don't have the same option.
Better Screen – One reason people don't upgrade their Kindles very often is because the newer models use the exact same E Ink screens as the older models, with the same resolution and sometimes worse contrast. It's time for Kindles to finally get a boost in contrast and/or resolution. E Ink recently announced they have a new type of On-Cell touchscreen that improves contrast so maybe the next new Kindle will use that.
USB-C – This has been a surprisingly hot topic for the past few years. Some people get seriously annoyed about having to use an older USB cable with Kindles when most modern devices now use USB-C. Other ereader companies have upgraded to USB-C; time for Kindles to finally do the same.
Alexa Integration – This one is a little out there but I could see Amazon adding Alexa support to their next new Kindle. Alexa could be used to read ebooks aloud, and Alexa could also help speed up searches and make shopping in the Kindle store a bit easier by being able to use voice search instead of relying on E Ink keyboards with slow-refreshing screens. Just tell Alexa to open a specific book and your ready to go without having to search for it in your library.