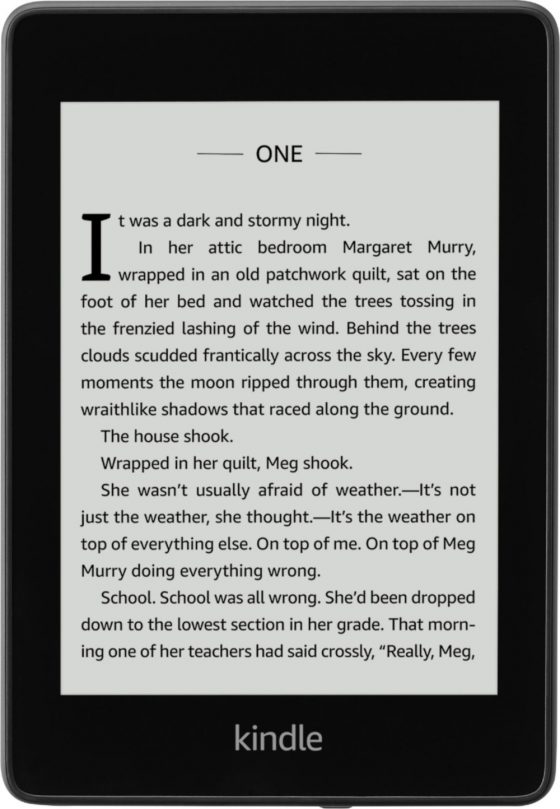 Last month Best Buy had Kindle ereaders on sale with Prime Day prices and now they've got them on sale again, except the prices are $5 higher this time and the Kindle Oasis isn't included in the deals.
You can grab a Kindle Paperwhite 4 for a reasonable $84.99 ($45 off), or you can get a regular base Kindle for $59.99 ($30 off), and they also have the Kindle Kids Edition marked down to $69.99 ($40 off).
The Paperwhite is available in four colors: black, blue, plum, and sage; and the entry-level Kindle is available in black or white. The Kids Kindle also has four different cover designs to choose from.
According to Best Buy this sale will end tomorrow, August 11th.
Kindle Sale at Best Buy
Kindle – $59.99 ($30 off)
Kindle Paperwhite 4 – $84.99 ($45 off) 8GB model
Kindle Paperwhite 4 – $104.99 ($55 off) 32GB model
Kindle Paperwhite 4 – $194.99 ($55 off) 32GB cellular model
Kids Kindle – $69.99 ($40 off)