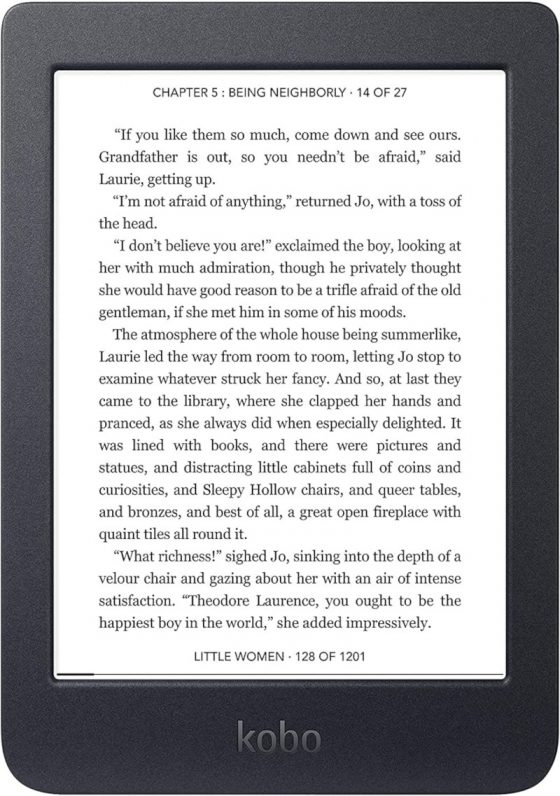 Kobo has running sales on their ebook readers more frequently lately. This time around both 6-inch Kobo models are on sale.
The Kobo Clara HD and Kobo Nia are marked down from the usual retailers, including Kobo.com, Walmart and Amazon.
The Clara HD is being sold for $99 with free shipping and the Kobo Nia is $79 with free shipping. Both are $20 off the regular price.
Kobo also has the Kobo Forma available from their website for $219, but it's refurbished, not new.
I still don't understand the purpose of the Kobo Nia's existence when you can get the superior Kobo Clara HD for only $20 more. Paying an extra $10 for a better screen and another $10 for a better frontlight seems like a no-brainer to me.
The only thing is the Kobo Clara HD is over 3 years old now so there's a good chance it could be replaced soon. There's unlikely to be any major improvements but you never know what features new models could bring.
See my Kobo Clara HD review for a closer look at it in action. I never reviewed the Nia because there wasn't a single new or differentiating feature to review; it's exactly the same as the earlier Kobo Aura 2 model.