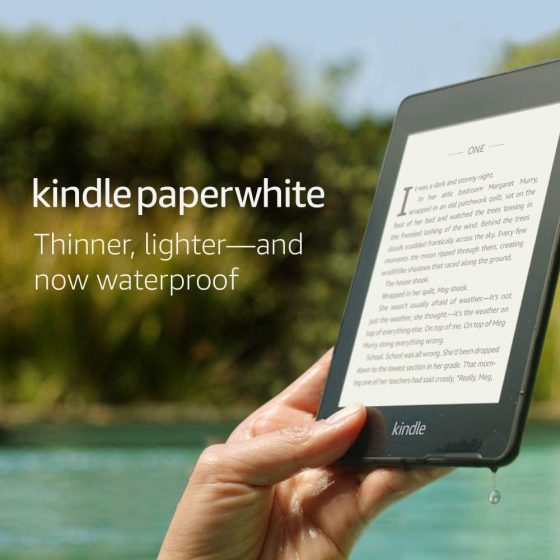 Amazon is having another sale on the Kindle Paperwhite 4 and this time it's marked down to the lowest price ever for this particular model.
Through August 29th, the Kindle Paperwhite is available from Amazon starting at $70.99 for the 8GB version with ads. That's $59 off the regular price.
The 32GB Kindle Paperwhite is $87.99, which is $72 off the regular price. The international versions are on sale as well. Oddly they have the 4G wireless version available for international buyers but the US version has been missing for a while now. See this page for all the available Kindle Paperwhite deals.
This is one of Amazon's main Deals of the Day so it's a 1-day only sale for August 29th.
Amazon also has a list of best selling Kindle ebooks on sale today for one of their other Deals of the Day.
Considering the Kindle Paperwhite has been on sale for most of August, and now that the price is lower than it's ever been, it would seem that Amazon is trying to clear out stock of the Paperwhite model. Hopefully it means a new model is coming soon. The Paperwhite is nearly 3 years old now so that would make sense.
See my Kindle Paperwhite 4 review for more information about the device. Even if it does get replaced by a newer model soon, there's no denying it's a great deal for $70.
Kindle Paperwhite Sale – 8/29 only