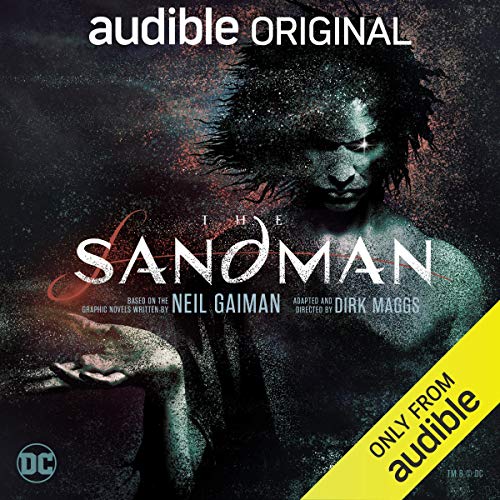 Here's something a bit different to start off the month of September, a free Audible audiobook.
Right now on Amazon you can get The Sandman by Neil Gaiman completely free of charge.
The Sandman is a graphic novel series that was turned into a full-cast Audible adaptation. This first installment was released in July 2020, and The Sandman Act II is getting released on September 22nd.
Please note the audiobook is free in the US only and the offer ends on October 22nd, 2021.
The Sandman currently has a 4.6-star rating with 696 reviews at Amazon.
From the description:
When The Sandman, also known as Lord Morpheus – the immortal king of dreams, stories and the imagination – is pulled from his realm and imprisoned on Earth by a nefarious cult, he languishes for decades before finally escaping. Once free, he must retrieve the three "tools" that will restore his power and help him to rebuild his dominion, which has deteriorated in his absence. As the multi-threaded story unspools, The Sandman descends into Hell to confront Lucifer (Michael Sheen), chases rogue nightmares who have escaped his realm, and crosses paths with an array of characters from DC comic books, ancient myths, and real-world history, including: Inmates of Gotham City's Arkham Asylum, Doctor Destiny, the muse Calliope, the three Fates, William Shakespeare (Arthur Darvill), and many more.