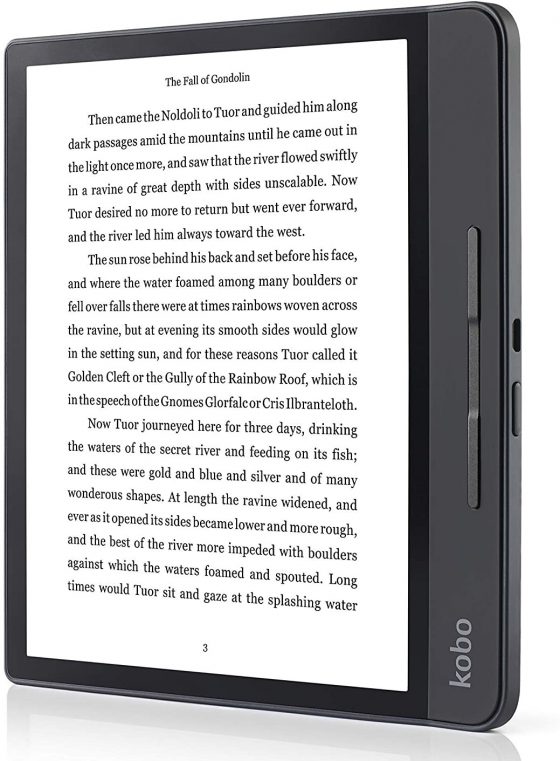 There have been a lot of sales on dedicated reading devices lately, and now the 8-inch Kobo Forma has made the list.
Right now the Kobo Forma is on sale at Amazon and Walmart for $219 with free shipping. That's $30 off the regular price of $249, but it originally sold for $279 when it was first released.
The Kobo Forma is the only ereader on the market that uses an 8-inch flexible Mobius screen, which is a lot more durable than a typical glass-based screen.
It has 300 ppi and a frontlight with adjustable color temperature, along with page buttons and 8GB of storage space. It's also waterproof and surprisingly lightweight for its size at just 197 grams. It has a 1200mAh battery and a micro USB port.
See my Kobo Forma review for more details about the device.
The Kobo Forma will turn three years old in October so it might be getting replaced by a newer model soon, but then again the smaller Kobo Clara HD turned three in June and Kobo still hasn't replaced it yet.
Either way $219 is a great price for an 8-inch ereader, especially one with an upgraded Mobius screen. Most ereaders with similar-sized screens sell for quite a bit more.