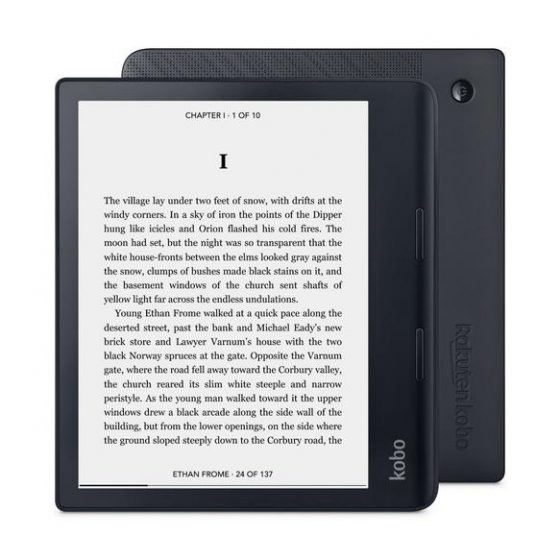 Kobo has released a couple of new ebook readers, the Kobo Sage and the Kobo Libra 2, and both are getting released on October 19th.
Both are basically refreshes of current products with a few changes and some hardware upgrades. Both add audiobook support and Bluetooth for streaming audio, and they have USB-C ports now, and both come with 32GB of storage space.
Both use 300ppi E Ink Carta 1200 screens that are advertised as having better contrast (except I already debunked that as mostly marketing hype with the Kobo Elipsa), and both devices are waterproof. Both ereaders also have frontlights with adjustable color temperature, and both got official support for Kobo's dark mode feature to invert colors for white text on a black background.
The Kobo Sage is an upgraded version of the Kobo Forma, with an 8-inch screen and a quad-core CPU, and they also added support for the Kobo Stylus so you can write on ebooks and PDFs and take notes in the built-in notebook app like the 10-inch Kobo Elipsa that was released in June. Another upgrade, this model gets support for dual-band WiFi.
The only downside is the Kobo Sage uses a glass-based Carta screen now instead of a flexible Mobius screen like they used on the Kobo Forma, so it's less durable and the overall weight increased by about 45 grams to 241 grams. I do like how they repositioned the power button to the back, though; the power button on the Forma was not good.
The Kobo Sage sells for $259 USD (a Kobo Stylus is not included; they sell for $39 separately).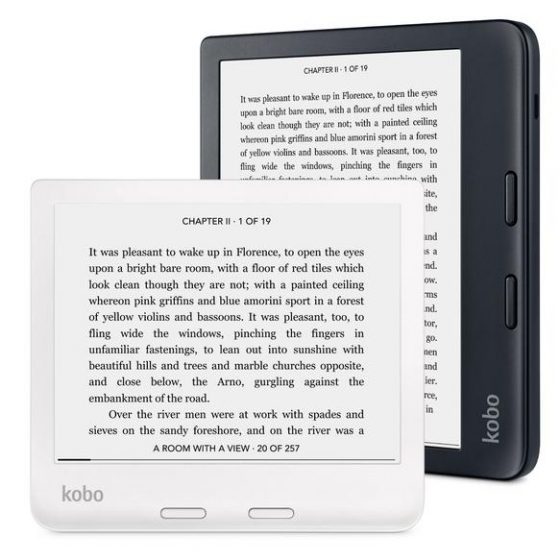 The Kobo Libra 2 is a 7-inch model that comes with some minor upgrades over the 1st gen model (notably USB-C, Bluetooth, and 32GB of storage).
It still uses a 1GHz CPU and it doesn't support the Kobo Stylus or dual-band WiFi, and it does not support Dropbox like the two larger models. It's also a bit heavier than the 1st gen model at 215 grams (+23 grams).
The Kobo Libra 2 comes in black and white and sells for $179 USD.
It's good to see Kobo releasing a couple more new models in 2021 to go along with the Kobo Elipsa, but I wonder why they didn't upgrade the 6-inch Clara HD as well since it's now over 3 years old.