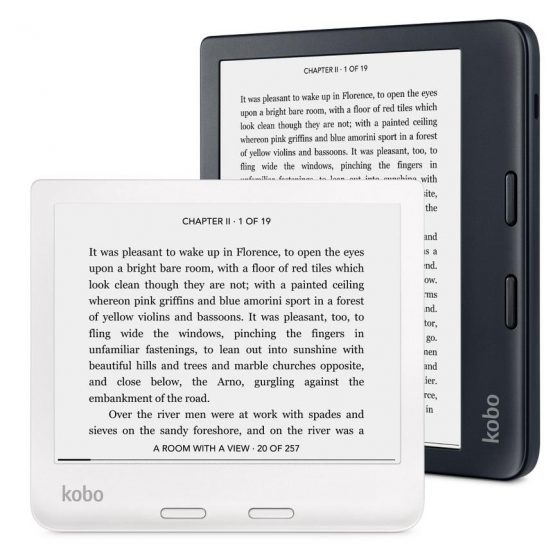 Kobo's new ebook readers, the 7-inch Kobo Libra 2 and 8-inch Kobo Sage, were both revealed earlier in the week and Kobo started accepting pre-orders from their website, and now they're available to order from other retailers as well.
Kobo also has the 6-inch Kobo Clara HD on sale for $99 USD from their website as well as Amazon and Walmart's websites. But oddly the two models that were just replaced with newer versions, the Kobo Forma and Kobo Libra H2O, are both still full price everywhere.
It's surprising that Kobo didn't release something to replace the Clara HD too considering it's nearly 3.5 years old at this point, but it's still a good ebook reader for $99, and there's not a whole lot they could improve on at that price point since it already has a 300ppi screen and a dual-colored frontlight.
The two new Kobo ereaders are getting released on October 19th, so technically they're still in the pre-order stage. Walmart still doesn't have the Kobo Sage listed, and Amazon currently only has the white version of the Libra 2. I also included links to Indigo, which is based in Canada, since I used to order Kobo ereaders from there before Walmart started selling them.
Kobo Clara HD Sale
Kobo Libra 2
Amazon – (White)
Walmart – (Black)
Walmart – (White)
Kobo
Indigo – (Canada)
Kobo Sage