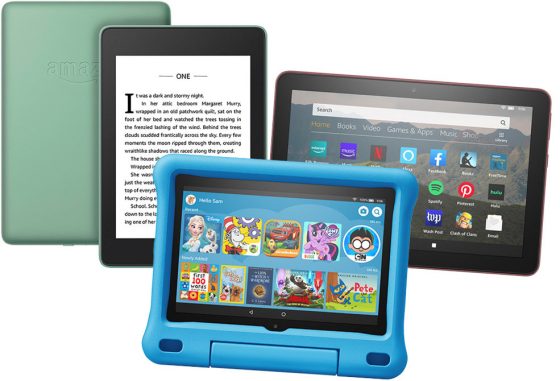 For a long time Amazon has offered a trade-in program for Kindle ereaders to get 20% off the price of a new Kindle, plus a credit for the old Kindle. It's one of the things that no other ereader companies offer.
Apparently Best Buy also has a similar trade-in program for Kindle ereaders and Fire tablets.
The main difference with Best Buy's program is it's an in store only offer, but like Amazon, you get 20% off the price of a new Kindle or Fire tablet, along with a credit for the trade-in.
I noticed the trade-in values are different on some models than what Amazon offers so it's worth checking both to see who offers the most. For instance, Amazon will give a $20 credit for the current entry-level Kindle, but Best Buy only offers $15. It looks like Best Buy has better values on some Paperwhite models, though.
There are some other stipulations in the fine print to be aware of as well. They say trade-ins aren't available in all locations and some stores may have additional limitations, and unlike Amazon they don't accept broken devices (Amazon will still give you $5 for a broken Kindle plus 20% off a new one).
See Best Buy's trade-in page for more details and to check their prices for trades.