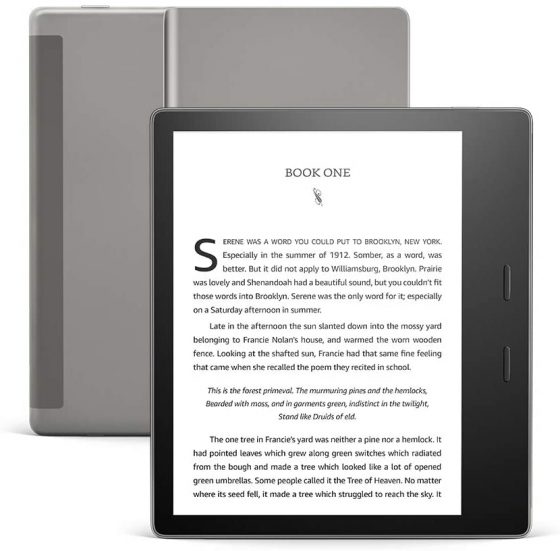 Amazon issued a press release this morning announcing some of the deals to expect during their 48-hour Black Friday sales event that starts Thursday, November 25th.
A few Kindle deals were mentioned, but only one Kindle device deal was revealed. However, they'll most likely have other Kindle deals as well.
The main deal to expect is 30% off on the Kindle Oasis, so expect it to be priced at $175 and up. That's the same exact deal they had last year.
I would expect the entry-level Kindle to be on sale again too, even though they didn't mention it on the list. It was just on sale for $49 earlier in the month so it'll probably be marked down to $49 or less again.
The previous generation Kindle Paperwhite will most likely be on clearance too. I would expect it to be priced at $79 or less.
As for the new Kindle Paperwhite, it will be interesting to see if there are any sales on it too, but considering it was just released a few weeks ago they might not discount it so soon after release. I wouldn't be surprised to see it as a lightning deal for a brief time at some point, though.
Other Kindle deals mentioned in the release include saving up to 80% on 100+ Kindle best sellers and 50% or more on select Kindle Exclusive titles.
Amazon usually has some deals on Kindle Unlimited subscriptions as well, and they usually have some Kindle covers on sale, but that still remains to be seen.