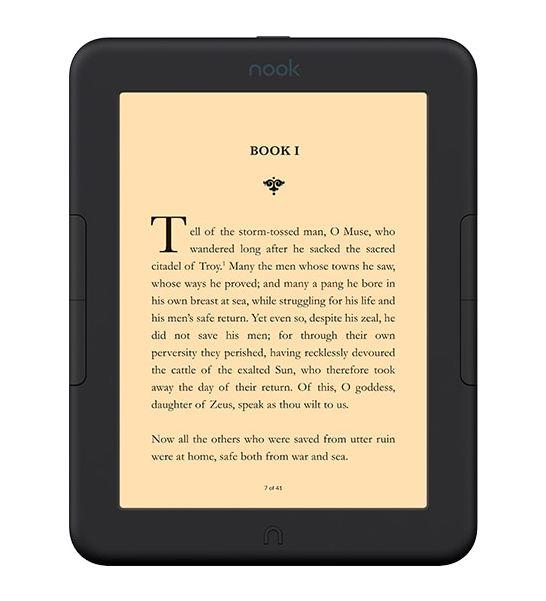 Barnes and Noble has officially released a new Nook ereader, the Nook Glowlight 4, and it's now available to order from B&N's website.
The new Nook is a 6-inch model with 32GB of storage, USB-C, and it has a new smaller and lighter design (although they don't specify how much lighter).
Like the previous Nook, it still has page buttons on both sides of the screen (but now they're closer to the edge) and it has a frontlight with adjustable color temperature, which B&N calls Night Mode.
It has a 300 ppi E Ink screen, but they're presumably using the newer E Ink screen with darker blacks because B&N says it has "enhanced contrast".
Barnes and Noble doesn't share a lot of technical details, but according to this post at MobileRead the new Nook has a quad-core 1.5GHz CPU, and the software is based on Android 8.1.
Barnes and Noble is selling the Nook Glowlight 4 for $149.99 with free shipping, and B&N members can get 10% off.